The other day I was talking to a parent and they told me that they wanted a dog; but thought against it because they have a child.  Before being a parent I did social media and PR for an animal shelter.    I'm a firm believer that a dog has more benefits to a family environment than downfalls.  
Let's assume that you don't have a dog and are thinking about getting one for the family.   Before you go to your local humane society ask yourself if you've explored these 3 situations.
Plan for the size the dog will be, not what they are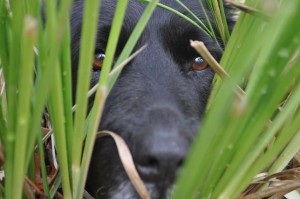 The right dog is great for the family
Similar to planting a tree in the correct spot in your yard, you want to get the size dog that will be appropriate for your home.  Puppies are great, but they chew, poop, pee and grow.  Of all of those things a puppy does, it's the growing that you have no control over.
If the puppy has short hair and looks anything like a Labrador retriever they'll be a 40 pound dog in two years.  Look at the puppy's paws.  Do their paws look too big for their small body?  If they do then the puppy will be a big ole dog in the very near future.
Adopting a small dog and adopting a puppy are two different things.  If you adopt a puppy and live in an apartment the odds are that puppy will grow up to be a big dog.  Big dogs in an apartment are a bad combination and will most likely result in a dog that has to find another home.
Educate yourself before you start the adoption process about what breed is best for you.
Get the right breed/temperament
Every dog is different and just because they're a certain breed doesn't mean that they'll all have the same temperament.  Here are some rules of thumb that I noticed about children and dogs.
-Small dogs tend to not like children
-Cocker spaniels tend not to like children
-The size and manic energy of a teenage Labrador will knock a child over
Practice
"My child wants a dog", is a comment I heard often.  "If they want a dog, then you decide if you want a dog.  If you decide that your family wants a dog then adopt a dog", was my reply.
The child will help take care if the dog, they would then say.  The child may not help take care of the dog and they shouldn't, they're a child and caring for a dog is an adult responsibility.  You should consider the dog part of the family and be thankful if your child helps take care of the dog.
If you're adamant on your child helping take care of the adopted dog then give them a dog leash.  Have them care for the leash for a week like a dog is on the other end of it.  They'll take the dog for a walk, feed them, put them to bed and wake up with them.  After a week evaluate if your child has 'taken care' of the imaginary dog.
Thinking about adopting a dog?  Visit Petfinder.com and you can search through numerous criteria for dogs (and cats) of all sizes and breeds.  You can also visit your local humane society or animal control office.  Any dog that you adopt should be spayed/neutered and have all their shots.  If you adopt a 'free' dog from somebody in a parking lot you're asking for trouble and possibly huge medical bills.