A wonky study from Finland came out entitled, "Respiratory Tract Illnesses During the First Year of Life: Effect of Dog and Cat Contacts".  That title is academia speak for; 'if you have a dog that goes outside it'll be beneficial to the health of your child.'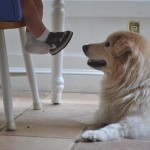 The specifics on the study state that if the child is under 1-year old then the contact with the dog will increase their immune system.  When I did social media for an animal shelter we used to tell people that and I'm glad that it has been verified through a detailed study.
The study followed 397 children in Finland from birth through the first year and tracked their contacts with cats or dogs.  From that sample the study determined that the children with dogs had fewer respiratory illnesses and that protection may continue beyond the first year through childhood.
Obviously, don't get a dog to encourage the immune system of your baby.  Only a fool would adopt a dog for that reason.  Nonetheless, CARE 2 titled an article "Want a Healthy Baby? Buy a Dog".  Sure the title is tongue in cheek, but let us correct the vocabulary.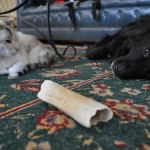 You 'adopt' a pet, you don't buy one.  If you buy a pet then you're looking for a disposable item that doesn't have roots.  Adopting a pet is serious business and you need to involve the entire family for this long term commitment.  It's a semantic issue, but one would expect that a site like CARE 2 to mention adoption, rather than buying a dog.
In an earlier post we detailed hints on adopting a dog into a family with children.  Pets can really be a fabulous addition to the family, just don't do it because it strengthens your child's immune system.