Anybody that has a child four or older has seen parts of one of the Ice Age movies.  The Ice Age movies  feature the vocal talent of Ray Ramano, Denis Leary and John Leguizamo.  Ice Age: Continental Drift opens in theaters on July 13, but you can win a family 4 pack of tickets to catch a sneak preview on July 7 at AMC Discovery Mills in Lawrenceville.
Personally, my favorite character is Scrat.  He's a Saber-toothed squirrel that is always hungry and causes most of the trouble in the films.  What's great about Scrat is that he's loveable and his character communicates through a series of noises with no words. Because he can't talk the humor is more slapstick oriented and reminiscent of old school animation.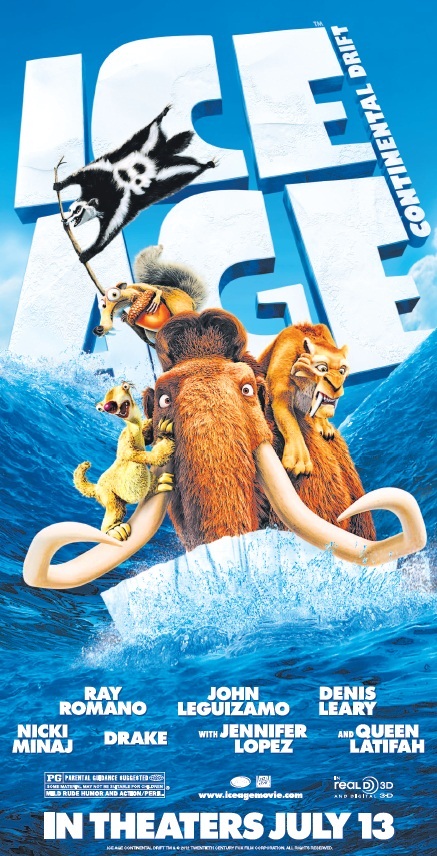 The sneak preview for Ice Age: Continental Drift is July 7, 10:30 at AMC Discover Mills, Lawrenceville, GA.  It's for a 4-pack of tickets to the sneak preview.
The winners will receive the tickets via gofobo.com and they are only valid for the sneak preview of Ice Age: Continental Drift on July 7, 2012 at 10:30 a.m. The sneak preview will be held at AMC Discovery Mills, 5900 Sugarloaf Parkway, Lawrenceville, GA, 30043