The Georgia coast has some really pretty beaches.  While Hilton Head is technically in South Carolina, you're probably driving there via I-16 and Savannah.  I-16 is the interstate road that you get from Macon/I-75.  About two hours outside of Savannah look for exit 98.  If you're headed to the South Georgia coast area of Jeckyll Island/St. Simmons Island or north to Savannah/Hilton Head; exit 98 can save you time or provide a needed break for families with kids.
We first stopped at exit 98 off of I-16 because my wife knew about it.  We both knew that our son loved petting zoos.  "A petting zoo at a Chevron gas station off the exit?", I questioned my wife as if she'd spent too much time in the Georgia heat.  Sure enough, if you're going to Savannah on I-16, look for exit 98, turn right and a half mile up on your right is a Chevron gas station-with a very large petting zoo.
Petting zoo isn't entirely accurate.  It's more like a small farm, with a lake and lots of farm animals that the children can pet.  You can purchase small bags of animal feed from inside the gas station.  The 'Petting Farm' as the owners call is has been there for 17 years.  It's not enough space for the animals to be used in a farm capacity, but too much to be a traditional petting zoo.
While you're at exit 98,depending on the time of year,  you can also purchase a bag of Vidalia Onions.  These onions taste sweeter than what you're used to and can only be found in this area.
Once you're done letting the family stretch their legs and the car is gassed up you can get back on I-16 if you're going to Savannah or Hilton Head.  From here it's about 90 minutes to Savannah and just over 2 hours to Hilton Head.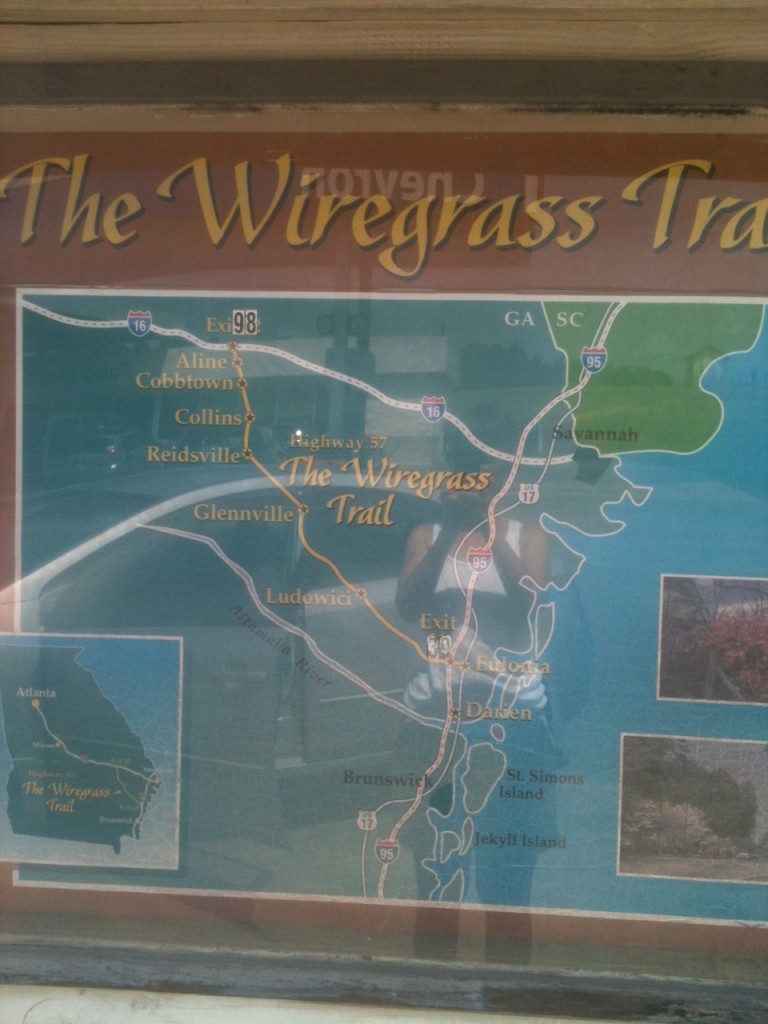 If you're going to the South Georgia coast to Jeckyll Island or St. Simmons Island  do not get back on I-16.  Instead continue south down Georgia State Road 57.  The Wiregrass Trail as it's sometimes called bypasses I-95 and takes a more rural route to Jeckyll and St. Simmons Island.    Taking The Wiregrass Trail/state road 57 will save you more than 30 minutes of driving time-even when you factor in lower than highway speeds.
You'll also pass through a dozen or so small Georgia towns.  Regardless of the time of year, it can be refreshing to see towns that are off of the mainstream.
State road 57 will T junction into I-95 about 20 minutes north of St. Simmons Island.  It's a refreshing drive that will let you see some sights-that is also a legitimate shortcut on your way to the South Georgia coast.
The Petting Zoo Gas Station as we call it, is at 26127 Ga. Highway 57 South, Metter, GA, 26127.