The first Bourne film was released in 2002. That was back when dystopian teen films about the end of the world; pretty vampires and Paul Blart weren't even in development. The new Jason Bourne trailer is out and it's simply titled Jason Bourne. Watching this reminds movie fans that The Bourne Identity was arguably the first American film the capture the kinetic, tight action sequences that are seemingly mandatory in today's movies.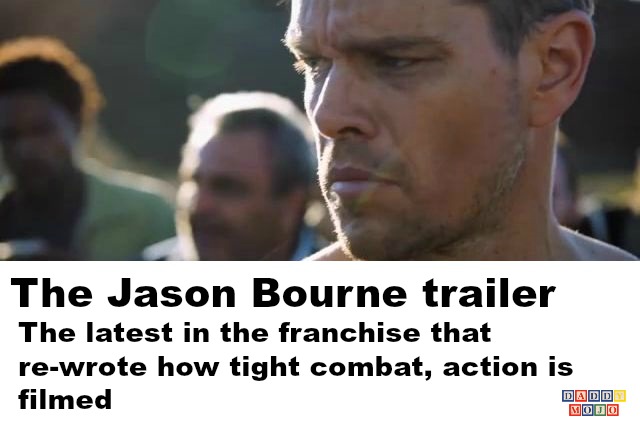 Here's that Jason Bourne trailer.
I'm hopeful for this film. Director Paul Greengrass and Matt Damon do have certain chemistry. This will be Greengrass' first time behind the lens in this series since the second film, The Bourne Ultimatum. The Bourne Legacy was OK, but it lived in the shadow of a character, which is never a great way to frame a film. The first three films were great because of the action and the sense of the unknown. Between this and The Magnificent Seven it would be nice to have a resurgence of the vengeful films that Taken momentarily held the mantle of.
Jason Bourne will be released on July 31, 2016 in the U.S. and will most likely be rated PG-13.