In a recent podcast we talked about the differences between a graphic novel and a trade paperback. Essentially, a graphic novel is a new story or previously released group of stories, such as five issues of a comic book. A trade paperback is usually a thicker compilation of previously released comics; more often than not, in black and white. Having said that, Bird & Squirrel: On Fire is the fourth graphic novel by James Burks that traces the adventures of the self titled heroes. It's also the most enjoyable all age graphic novel that we've read since Laser Moose and Rabbit Boy.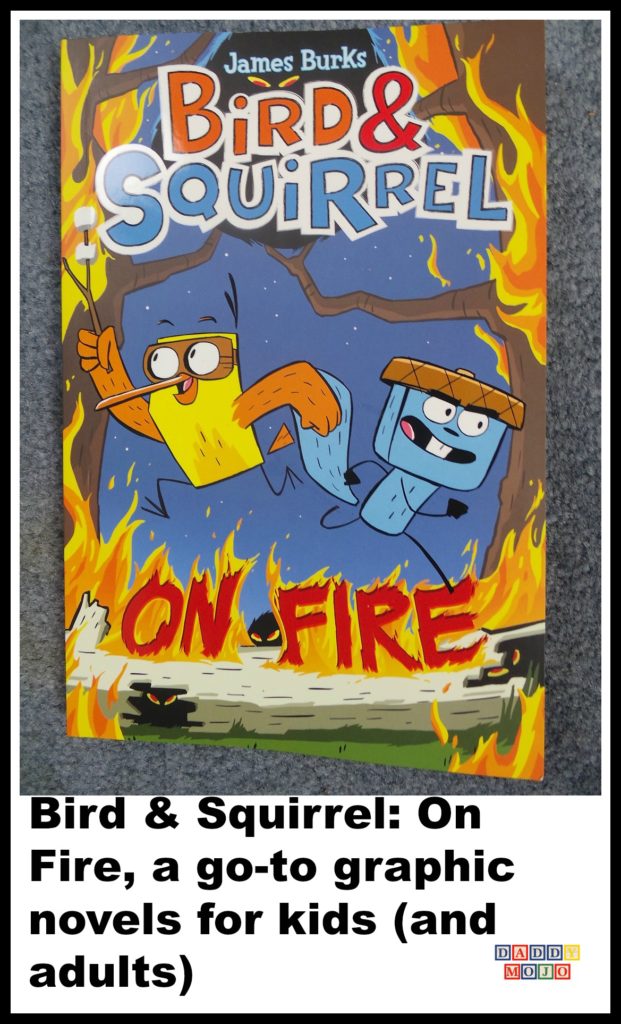 Bird & Squirrel: On Fire is the story of two friends, a carefree, adventure seeking bird and a more cautious, calm, borderline shy squirrel. The two are returning home after a series of adventures where they were chased by a cat, almost eaten by a whale and were on the run from a pack of wolves. As they approach Squirrel's tree they meet Red, a happy, talkative fox who seems like she'd be voiced by Ellen DeGeneres.
Fox tells the two friends that animals in the forest are worried about something and that it's a good idea to keep moving. Bird assures Fox that it's not the cat because they saw him being carried away by the hawk. Bird & Squirrel think about having a party, worry about the river that vanished, confront the beavers responsible for it and discover the creatures who are rightfully scaring the animals.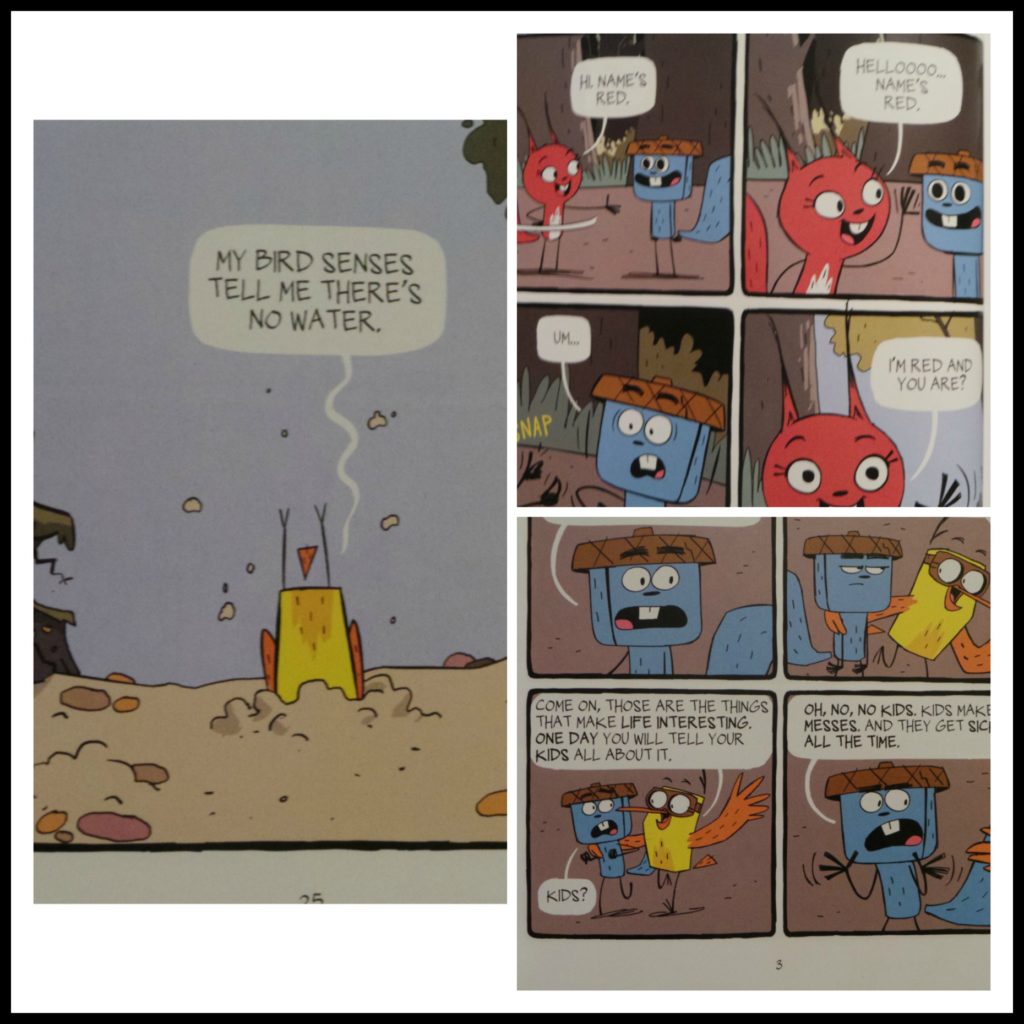 Bird and Squirrel: On Fire is an absolute joy to read-and I say that as an adult. Children in elementary school and will jump into the graphic novel and eagerly thumb through it laughing along. Older readers will also enjoy it for the more advanced humor and subtleties that younger readers won't catch.
There are wry eye glances, droll comments and moments of true friendship that will resonate with middle to high school students. For readers in the age group Bird & Squirrel will be more along the lines of reading comfort food. It's reading that they'll jump into for a short period of time to let their mind tell them the story about a sardonic squirrel, a hat wearing mouse, surly looking beavers and other creatures we'll never meet.
Whatever category your reader (or you….) are in, Bird & Squirrel: On Fire is an all but mandatory addition to your graphic novel library.