I never read Beowulf. The only thing I know about that book is that it's a long poem that does not involve a wolf. With that in mind it's all the more ironic that I really enjoyed Kid Beowulf, The Song of Roland by Alexis E. Fajardo. Much like its namesake there is not a wolf in the graphic novel and there is no theme song for Roland.  Perhaps it's because of-or in spite of these things that the book managed to do a difficult thing; it made me care about and want to read more about European history around the time of the crusades.
It even feels weird typing that. Kid Beowulf, The Song of Roland is a graphic novel that is based on the French poem of the same name. It centers on a battle that took place in 778 with King Charlemagne's best warrior, Roland, plus some Christian armies, Saracens (Muslims), family and betrayal. This is potentially complex subject matter with a cast of dozens that are spread out over an entire country.  It's a big scale story with equal parts legend, lore and adventure where it's just as likely that you'll encounter a giant as you will a traitorous family member.
It's complex, but Kid Beowulf, The Song of Roland is a joyous book that is surprisingly simple to follow along with. It certainly helps that the graphic novel has an epilogue that includes the history of France at the time, key terms, character glossary, character map, origins of the poem The Song of Roland, lore and legends, historical map and a bibliography. With all of that supporting documentation I should remind you that this really was fun to read. Without knowing that fact one might think that this was more in line with homework than leisure reading.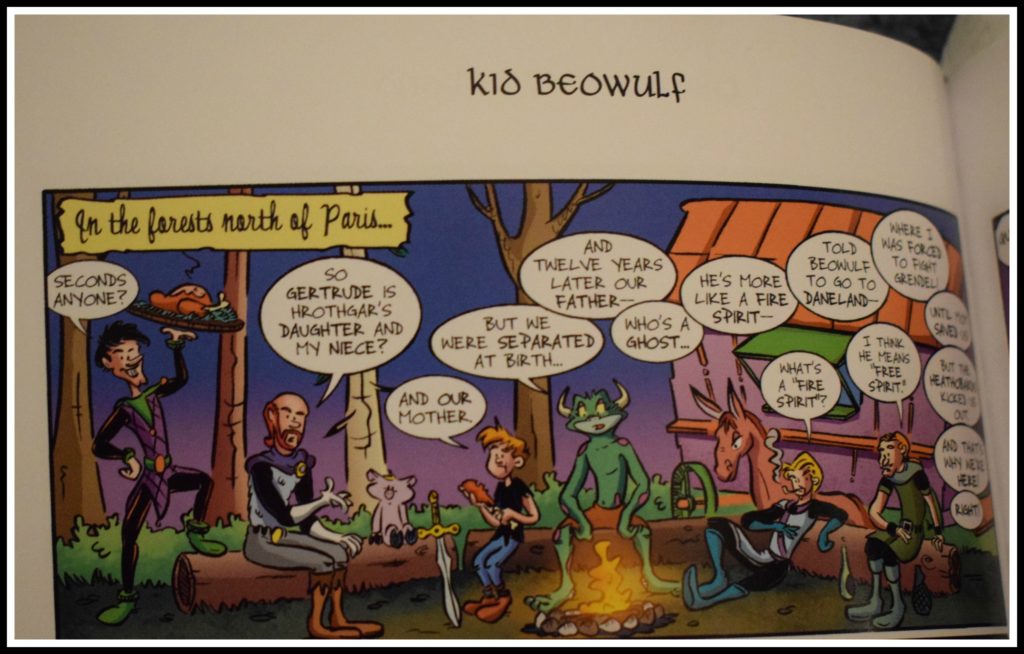 But it was fun to read and we didn't always think that. The first third of the book, even with the character glossary is busy, changed locations often and seemed to go between time lines. There's a panel about one-third of the way through that wraps up any confusion and gets the gang together. Ogier, who is Beowulf's great uncle from Daneland, dryly comments after this panel, "Clearly I've been away from home for too long".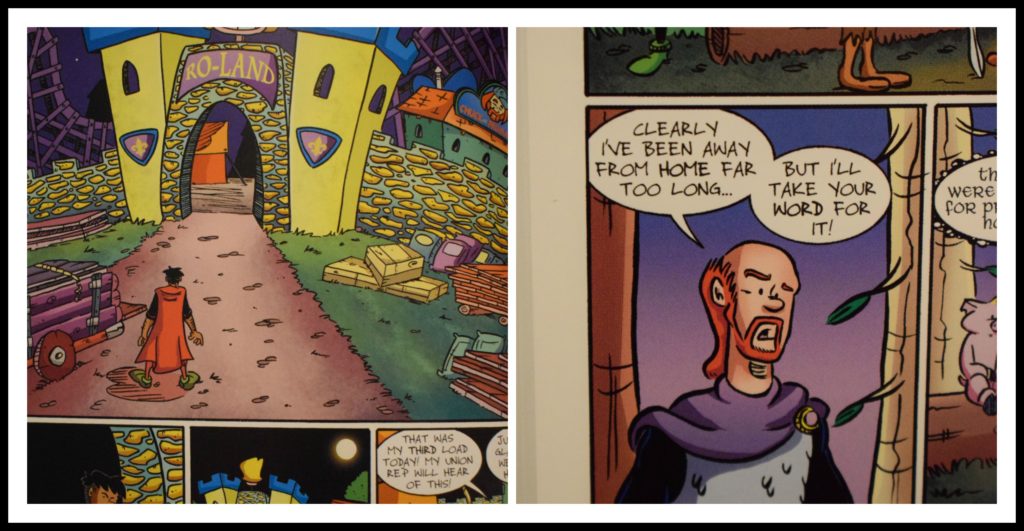 Kid Beowulf, The Song of Roland is a graphic novel that is aimed at young readers. One focus in the second half of the book is a theme park called Ro-Land where the two factions have their final battle. There are just enough silly elements, as well as grand battles, to draw in young readers who would run away from anything associated with an epic poem or Beowulf.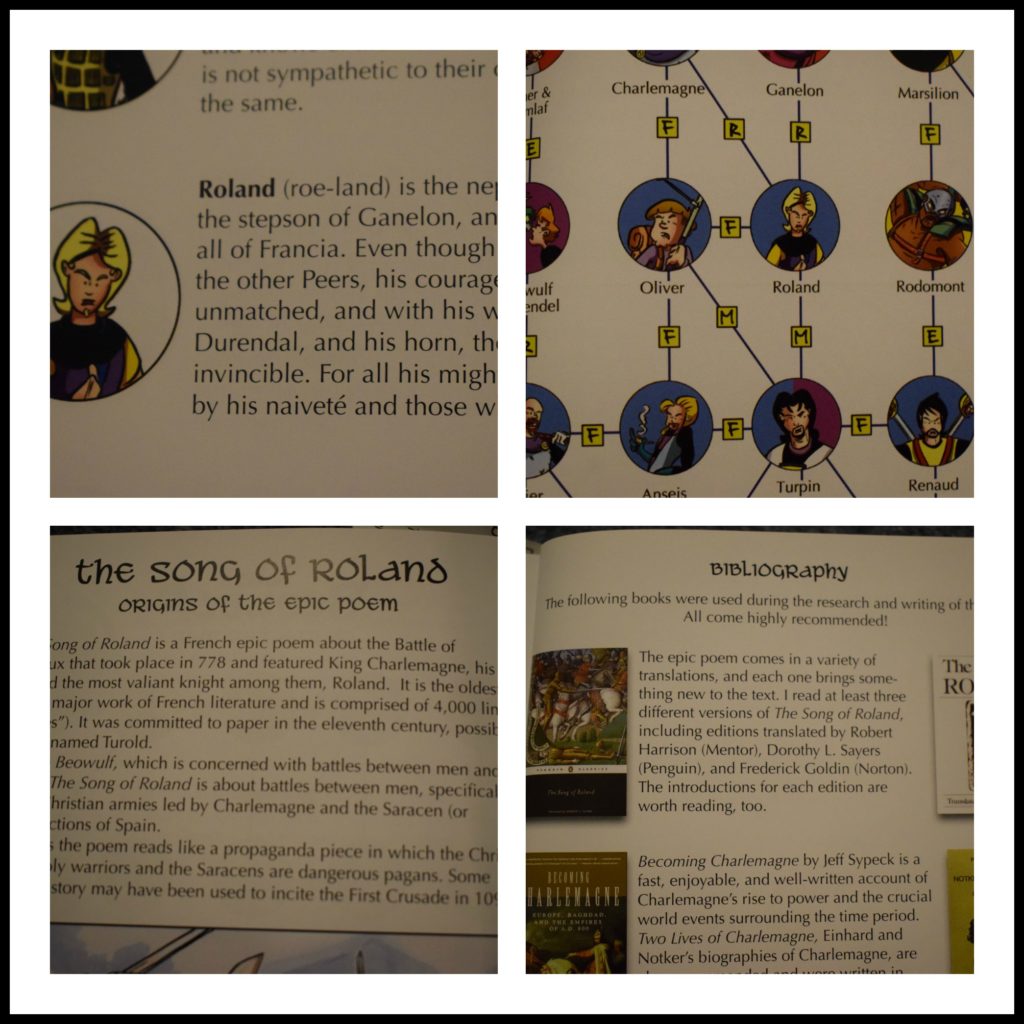 This is a graphic novel that concentrates on the story and reading it. The art is detailed and has a comic strip look to it that will make it appealing to middle school students and up. Likewise the content, there are a couple bloody images and mortal peril that might be too much elementary school students to read on their own. However, with assistance Kid Beowulf, The Song of Roland would be a fun-and appropriate book to read with ages 7 and up.