Podcast: Play in new window | Download
If there were a theme to the books for all age comics this week it would be fresh. This week sees lots of new books that young readers haven't seen before in print. They certainly know some of the characters, but they're new to the comic book format. Let's jump in and check out five unique comic books that kids 5 and up might like.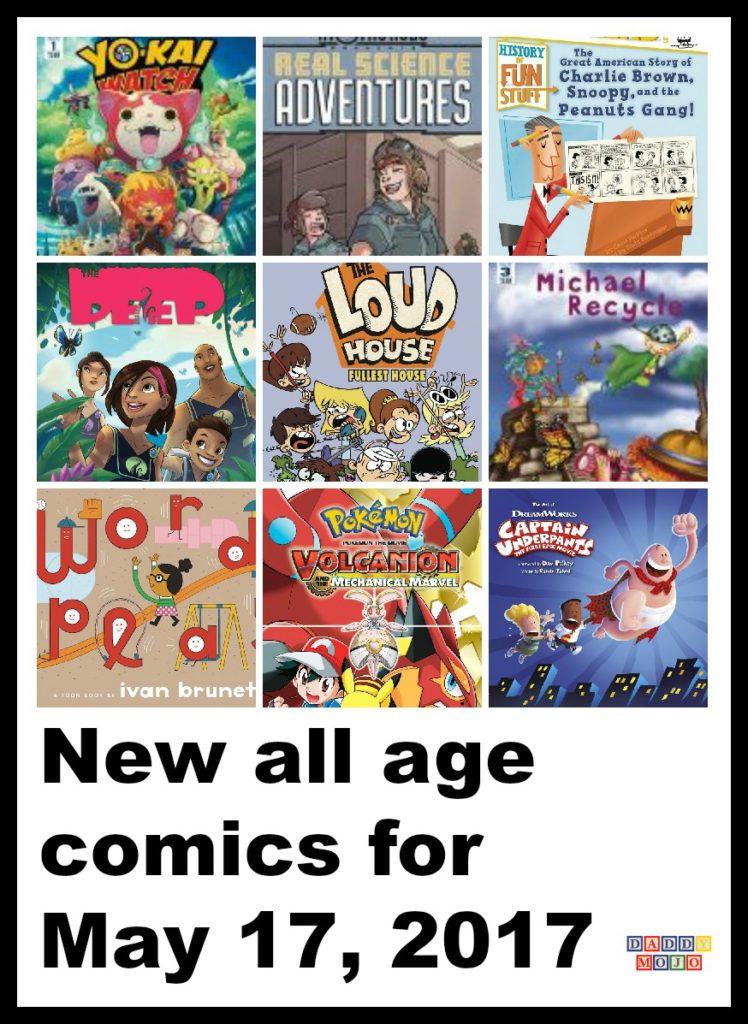 Ready to Read: The Great American Story of Charlie Brown, Snoopy and the Peanuts Gang!
This one certainly has the longest title. The Ready to Read series from Simon & Schuster has a book, or series of them for any category that a kid might want to read about. The Great American Story of Charlie Brown, Snoopy and the Peanuts Gang take a look at some of the true trivia that made up one of the classic comic strips of all time. A Charlie Brown Christmas was voiced by some regular kids that lived in the producer's neighborhood. This readable book has that nugget, plus many others that kids of any age will enjoy and relate to.
The Loud House
The Loud House is one of our kid's go-to television shows. The Loud House: Fullest House is a graphic novel with brand new stories about Lincoln Loud and his 10 sisters. From the opening credits of this show it feels like a comic book. Now Papercutz has brought the all-but mandatory elementary school cartoon to print in its first stand alone story. If you liked the Free Comic Book Day offering from The Loud House or dig the show, then you'll enjoy this one.
Yo Kai Watch
Yo Kai are everywhere. All Nate wants to do is protect his hometown from those mischievous creatures, but Yo Kai are everywhere. First the manga and show from Japan, then Disney purchased the television rights and now Yo Kai Watch is in a monthly comic book. The vocabulary is OK for ages 5 and up, but those younger kids will need help reading the bigger words.
Star Wars Prequel Trilogy
This is a graphic novel version of the first three Star Wars films, The Phantom Menace, Attack of the Clones and Revenge of the Sith. Sure kids may know the story, but it's always fun to read about it too.
Michael Recycle
Michael Recycle is a new mini-series from IDW where he helps the Monarch Butterflies when their flight path from Canada to Mexico is threatened. This has great all age comics style art with a story that'll speak to nature kids.
Humor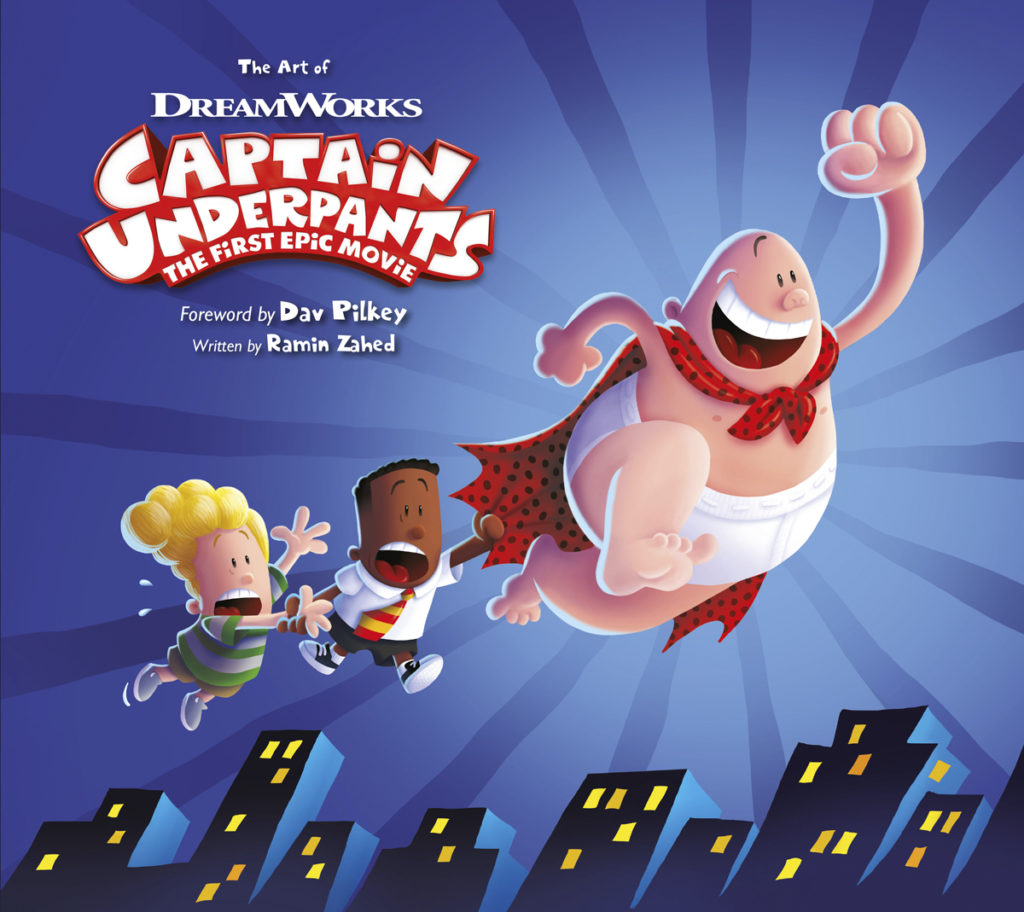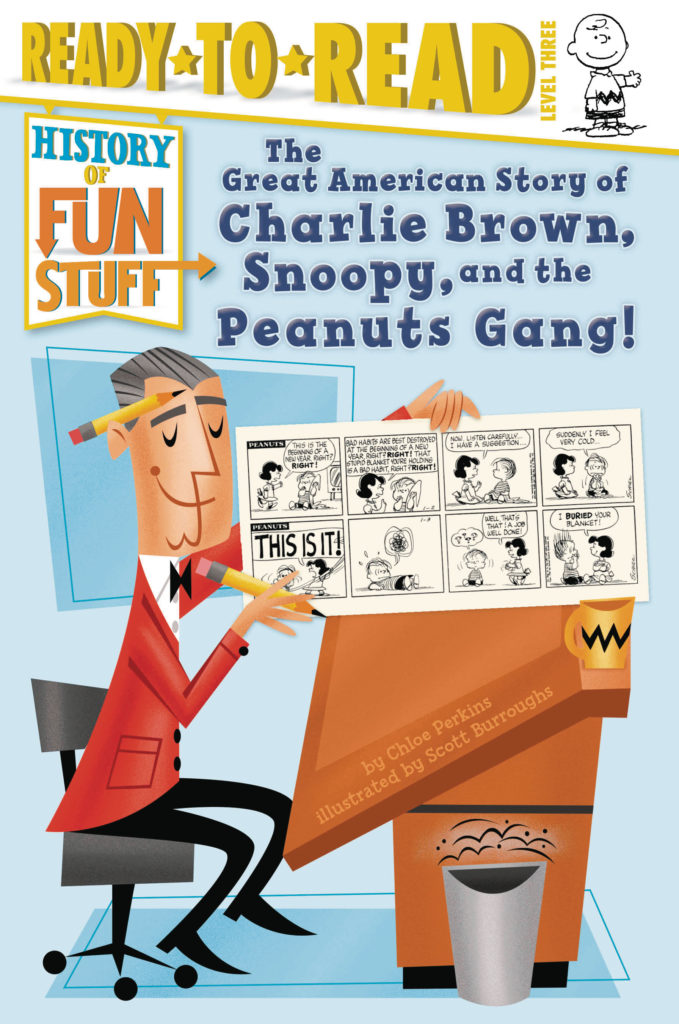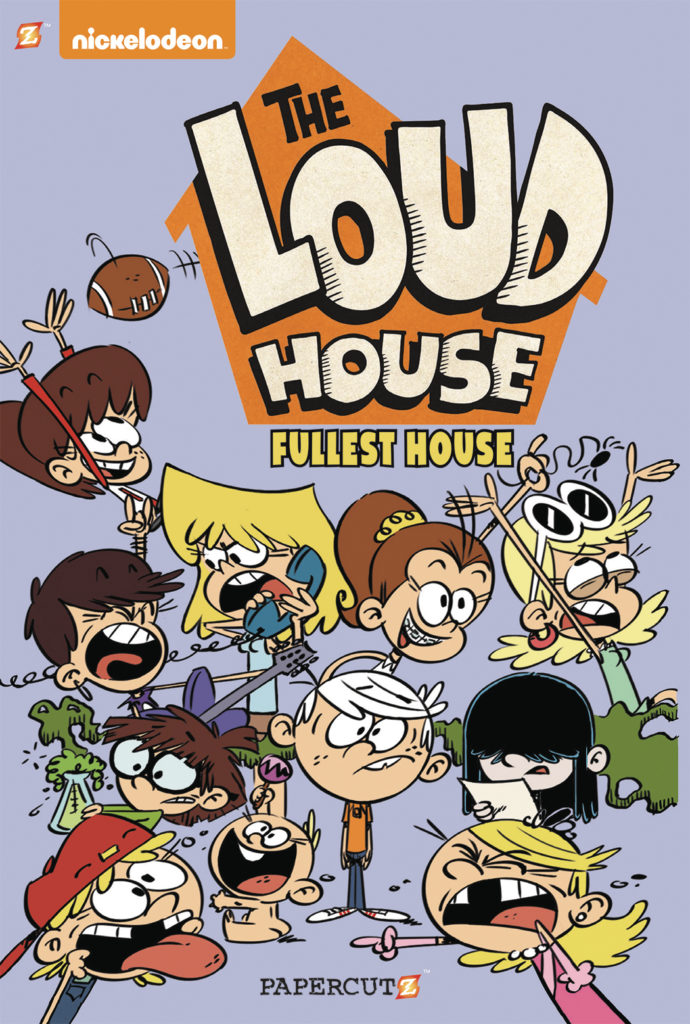 Superhero