Ride The Rails is a fundraiser for Tri-State Model Railroaders and the Historic Bluff Depot. I didn't know either of those organizations either. However, what I do know is that kids love trains. At my core, I love trains too. I had model trains when I was a kid, rode the train across Russia for seven days and still enjoy riding the subway. Ride The Rails is just the thing that kids will want to do and see.
The fundraiser takes place Saturday, May 20 and Sunday, May 21 from 10-3 at the Historic Bluff Depot in Mineral Bluff, Georgia.  From Atlanta the drive is one hour and forty five minutes away. However, sixty miles into the drive it becomes wooded, with rolling hills, farms along the way and is very pleasant with many optional side trips.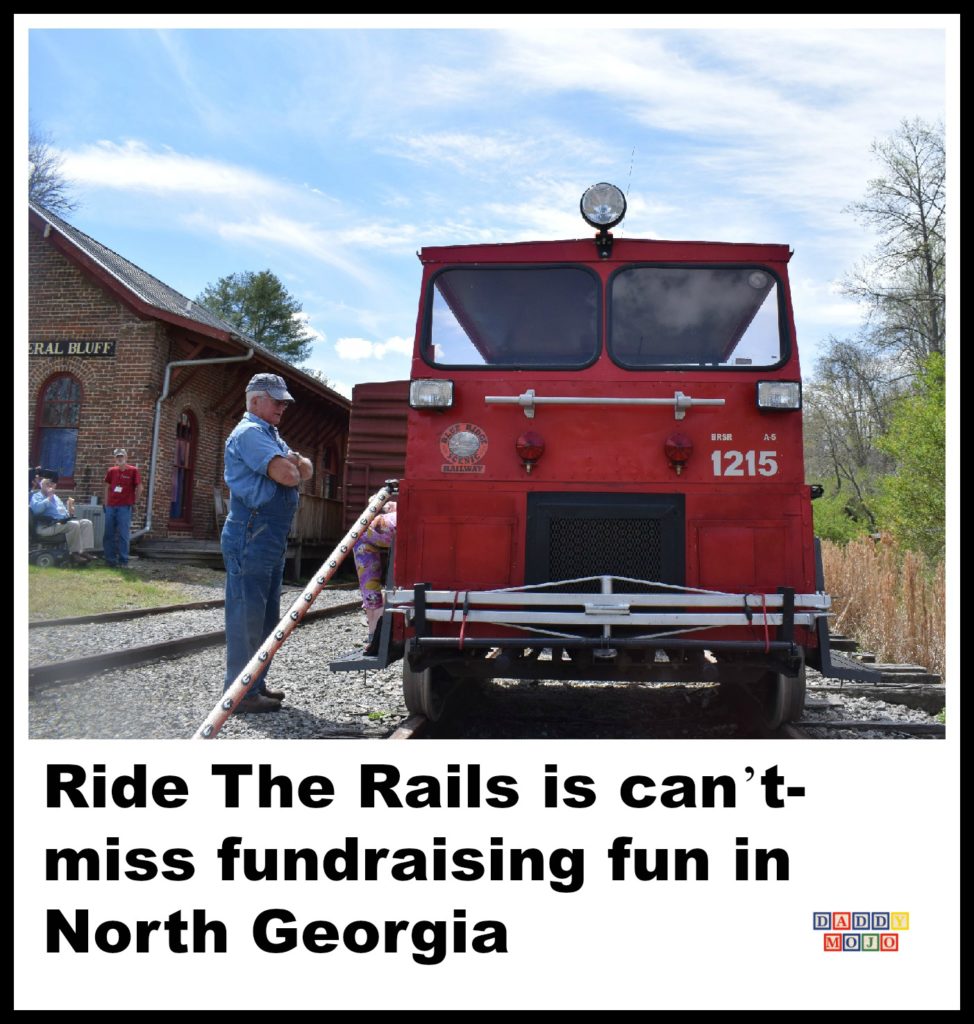 This really is a chance for the entire family to Ride The Rails in a railroad motor car. It's a five-mile round-trip ride that takes you over an iron bridge that crosses the Toccoa River. After that you'll hug the river and see some great examples of nature and easy mountain living. It's country roads, but on a railroad where you let someone else do the driving as you sit in an open air car.
But, what is a railroad motor car? It's best described as a small train that resembles something that would take line workers to and from locations. However, its size makes it very comfortable for children and just right for adults. Us full sized people still have plenty of room, but it doesn't have too much room that would allow kids to stand up and wander around.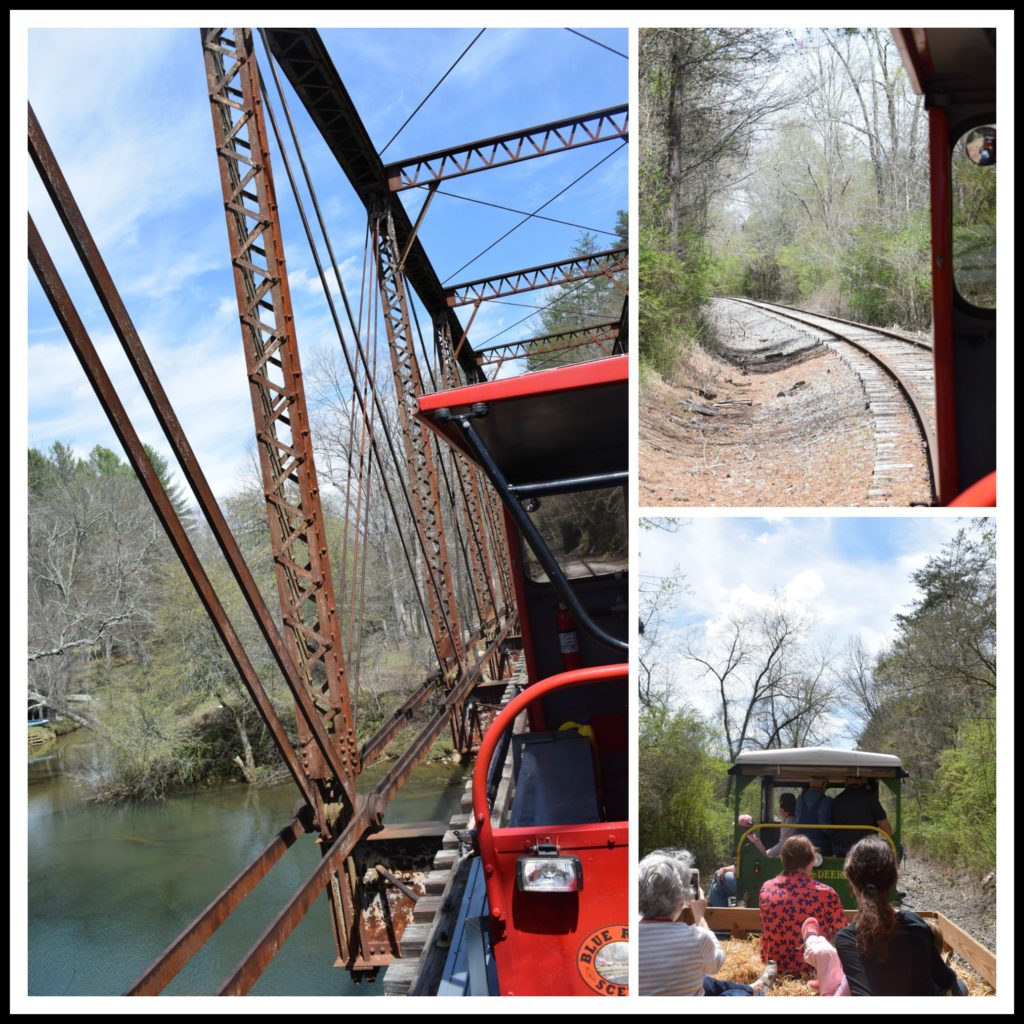 The railroad motor car moves at about 10 miles an hour and heads 2.5 miles down the track where it stops. At this point the conductor will explain a bit about the history of the line and answer any question about trains, model trains or handcars that you might have.
When the car gets back to Mineral Bluff Depot you'll have a chance to work an actual handcar. This is the push vehicle that you've seen in many movies that allow one side to push down, which the other side goes up, which propels the cart forward.  Spoiler alert: this is really fun and an experience that you'll rarely, if ever have again.
At some point during your visit to Ride The Rails you'll go inside the Mineral Bluff Depot and be blown away by the model trains. This is an HO Scale model railroad that is based on the L & N Railroad  old line that ran from Atlanta to Etowah, Tennessee, with the branch line through Mineral Bluff to Murphy, North Carolina.  Prior to entering we told our boys (5 and 7) not to touch anything. Most of the trains are just above their touch level, but there are stools, so keep an eye on kids with active hands.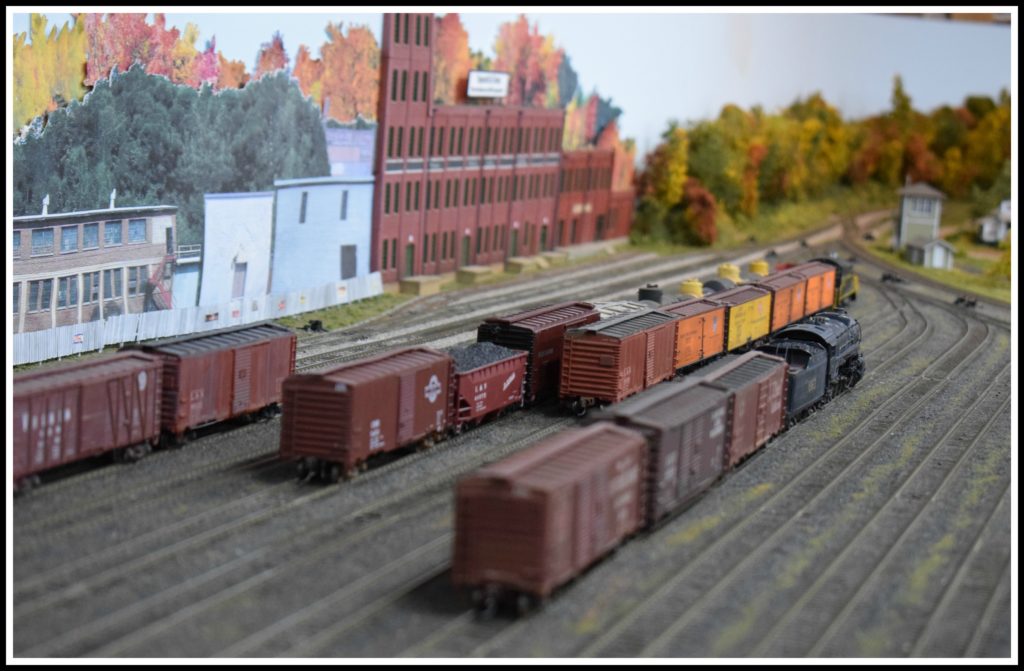 The detail that went into this model railroad is truly incredible. There are teeny, tiny people, miniscule tree branches, scuff marks on houses and era appropriate advertising all over these train tracks. You could spend hours in this model railroad and have fun-and that's the point.
Ride The Rails is a fundraiser for the Tri-State Model Railroaders. You're welcome to make a donation of $10 for adults or $5 for children ages 2-12 to ride the railroad motor car. If you want to use your charge card just add $1 to each of those prices. Children under 2 are free and if you want to ride the handcar it's a $2 donation.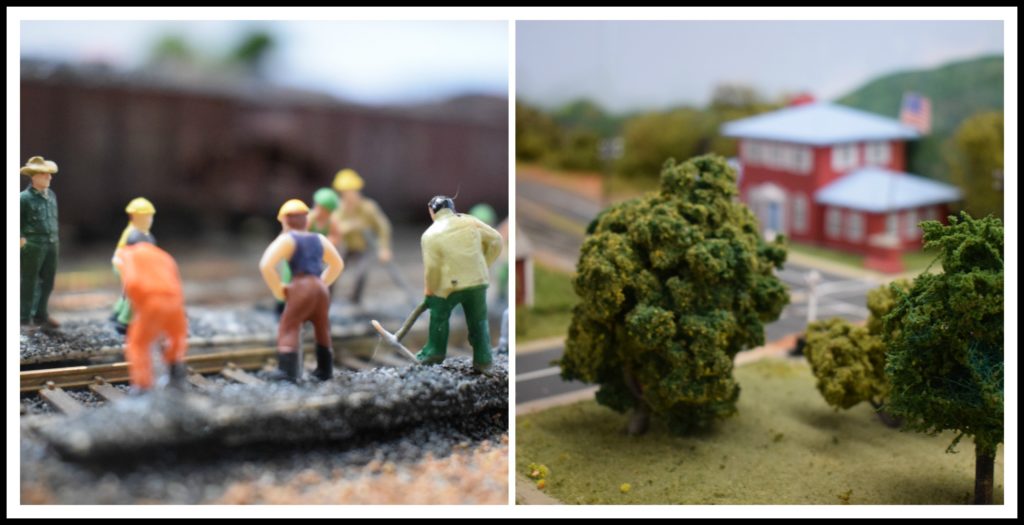 They'll also have food on both days and a special Thomas the Train area for those kids who are down with Sir Toppam Hatt. Bottom line this is a lot of fun and you can really feel the passion that these volunteers have for this hobby when you visit. The Ride The Rails fundraiser is the only time when they have rides on the railroad motor car and when the model railroad is open for the longest period of time. Otherwise, the model railroad is open on the third Saturday from 10-2. Regardless of when you come there is no fee to enter the model railroad. However, The Ride The Rails fundraiser is one that your entire family will absolutely love. You'll easily spend 3 hours there enjoying the model railroad, riding the motor car or walking through downtown Mineral Bluff. For more information about Ride the Rails check out Ride The Rails     email tsmri@yahoo.com or call 828-361-2210.