We partnered with Grand Central Publishing for this post. All thoughts are our own. The book is better than the movie; we've all heard that phrase. But what about those instances where the films are really good too? That's the case with Bourne. The classic and bestselling book series created by Robert Ludlum have their 14th book coming out in time for Father's Day. The Bourne Initiative continues the story of Jason Bourne, who has proven to be one of the most popular characters in contemporary fiction, as well as on the big screen.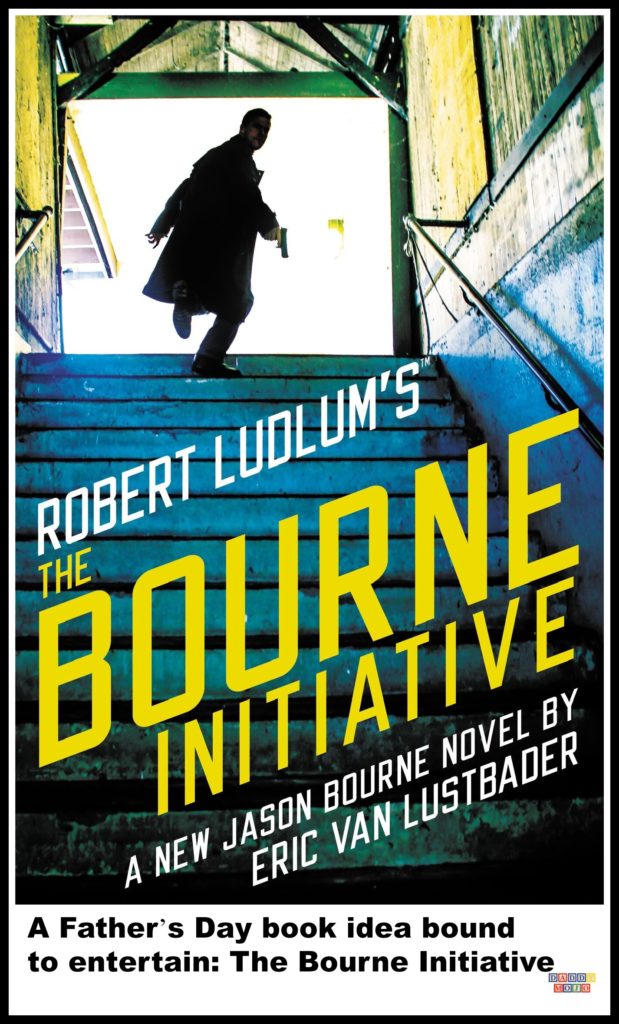 Dads read, we do-and we don't just read the sports pages or money magazines. I read lots of books. It may seem like most of them are for children, but I have a side reading stack of things that I want to read. They usually have a monster in them, lots of action, travel and intrigue. The Bourne Initiative has all of that, but in this case the monster is much larger and more believable: global terrorism and cyber weapons.
While I do read some spy or secret service books, this is my first Jason Bourne book. As I started The Bourne Initiative I was dubious that it would be too much of an alphabet soup, jammed with acronyms of government organizations that would quickly confuse me. I don't know my FBI from my NSA to their FSB.
If you're a dad like me and thinking that, you can rest easy. New York Time bestselling writer Eric Van Lustbader does a masterful job of making the globe hopping adventures of Jason Bourne accessible, fun and real at the same time. You can read the prologue here. It's not a glorification of terrorism or nationalism. The main plot point of The Bourne Initiative is a mysterious computer virus that can bring America to a violent end. That's a tall order and the characters in the book come together as though being directed through a game of chess.
There are double crosses, booby traps, sneak attacks, ship wrecks, last-minute life flights and the occasional moment of whimsy in The Bourne Initiative.
This sure would make a great movie, I found myself thinking at various points in the book. It's not just due to the fact that Jason Bourne lives in both entertainment worlds. The Bourne Initiative ramps up the story so evenly that any adult reader will be able to understand-and immediately be immersed in, his exploits.
Sure, The Bourne Initiative isn't just for dads on Father's Day, but it's a great start. Dads do like to read-but we also might not tell you what we want. And Father's Day is all about 'wants' and not 'needs'. The Bourne Initiative is a fun, action packed book that dads will enjoy and moms might just want to read too.