Children's books, as a parenting rule, shouldn't make you cry. Children are unable to discern why mom or dad are crying, even laughing so hard that you're crying sends mixed signals to young children. Hey Boy is a children's book from Benjamin Strouse with illustrations by Jennifer Phelan. At first it seems out of place when compared to bright colored children's books with large font and silly/sappy endings. Technically this book and those books aim for the same reader. However, Hey Boy has a more timeless, retrained presence that will draw young readers in through its measured tone, grander scope and hopeless optimism.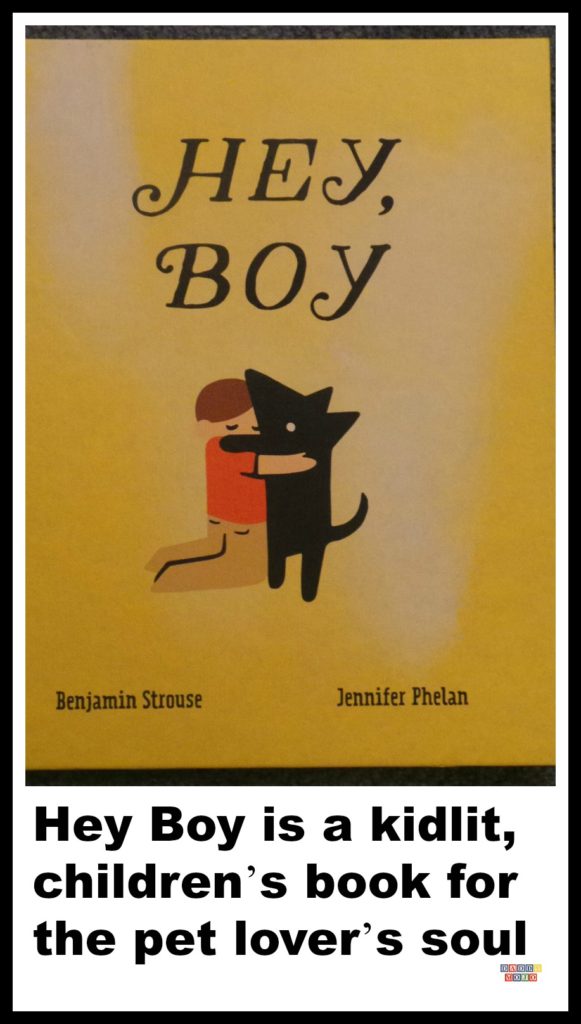 It's not that the events in Hey Boy are impossible; it's just that they're highly unlikely and would require impeccable timing, relative to the grand scheme of life. But that is the adult in me talking. The 8 year old kid in me wants to read Hey Boy over and over again until it comes true for every 'boy' out there.
Hey Boy is the story of a dog and a boy who meet, but rarely spend time together. The boy is too young or irresponsible for a dog and the dog has to go to the animal shelter. The boy promises to grow up as quickly as possible so that the two can be reunited. But during that time the dog gets adopted to a couple who look like they live on a farm.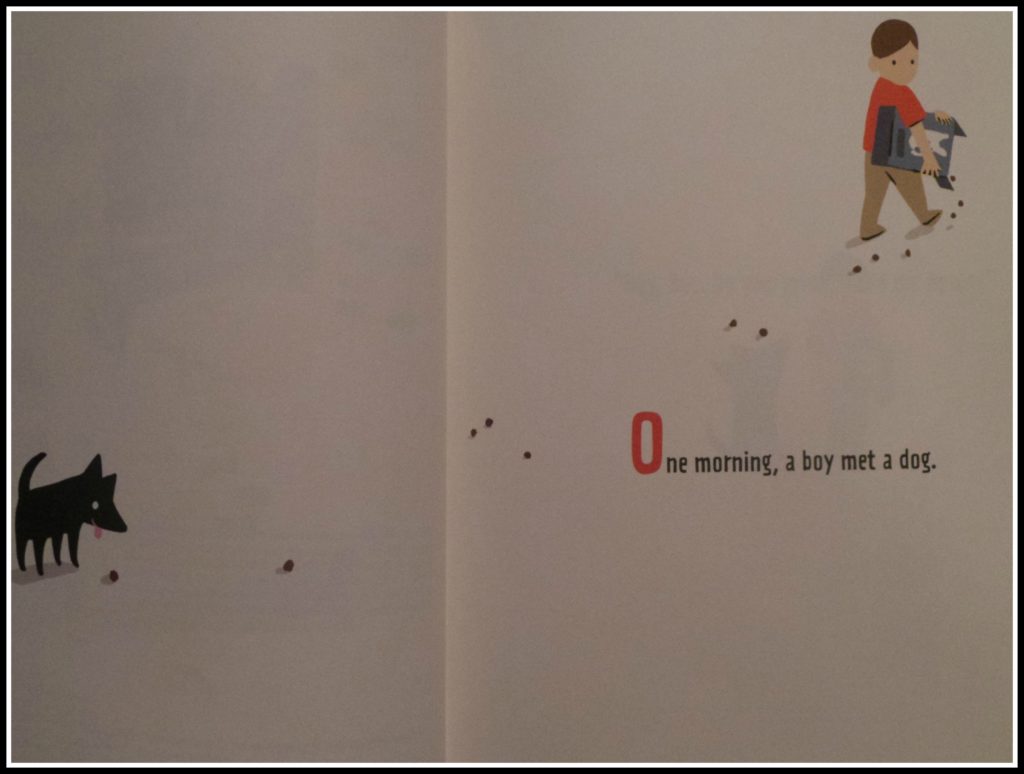 Readers know that fact because the boy receives a letter from the couple letting them know that the dog is happy on a farm and that he's welcome to come and play with him. They play, but the boy is growing up, has other obligations and is sometimes distracted by traveling or other things that young adults want to do.
One day the couple sends the young man a letter stating that they're unable to take care of the dog anymore. He's anxious because the dog is in his autumn years, might not remember him or even bark at the young man who was once the young boy who loved the dog.
This is a children's book about dogs, time and love, keep telling that to yourself. The linear timeline or possibility of the dog as a puppy, aligning with the teen boy and then meeting up ten years later couldn't possible occur. That, plus how did the couple find his address to send the letter to?
Stop, just stop. Do not use adult logic when reading Hey Boy. Simply read it to your 3-8 year old child and let them enjoy the book. And they will enjoy it. The scattered text, combined with the restrained illustrations allow the book a chance to breathe on its own and let young readers get lost in the adventures of the dog and the boy.
When the boy/young man is reunited with the elderly dog they're not as active or playful. But the boy and dog are planning adventures, play time and trips on the canoe. What's fabulous and hopefully about Hey Boy is that this is a dog's tale told about the first and last 10% of his life. The book doesn't end per se, rather it allows readers to imagine the adventures that the two have whilst camping and being outside.
Again, young readers will embrace the positive, impossible optimism of Hey Boy and run with it. For adults-especially those who have had dogs, the more challenging aspect of the book might be keeping it together as you're reading it to children.  Side note: when I was in the same grade as our oldest child I penned the following as part of the short story contest. It very well could've been one of those cases of 'every child who enters gets a trophy'-or in this case gets their story published so that their parents can purchase the book.