Podcast: Play in new window | Download
Headed to the comic book store this weekend to check out the new all age comic books? You'll find lots of classic names in new packaging, a cool craft book, classic video game name finally comes to stores and others. What all age comic books are you reading? If it's anything that's under our radar or one that you particularly want folks to know about please leave any suggestions in the comments here on the post or over at the podcast.
Mighty Mouse
We were skeptical about Mighty Mouse coming back to comic books. Granted he's a classic character and the premise sounds great, but it was on Dynamite Comics. Dynamite does some fine comic books for older readers, but the all age market place didn't seem like their scene. Mainly it was their advertisements for their other comic books that I was concerned about. The last borderline all age comic book we saw from Dynamite was a couple of years ago and featured advertisement for other Dynamite books that were not for all ages.
Mighty Mouse plays it just right. The comic book has ads for other Dynamite comics, but they're all OK for any audience. That's a bonus because the plot and art for Mighty Mouse is a hoot. It references the classic appeal, while treating readers like they have a brain and are based in today's culture.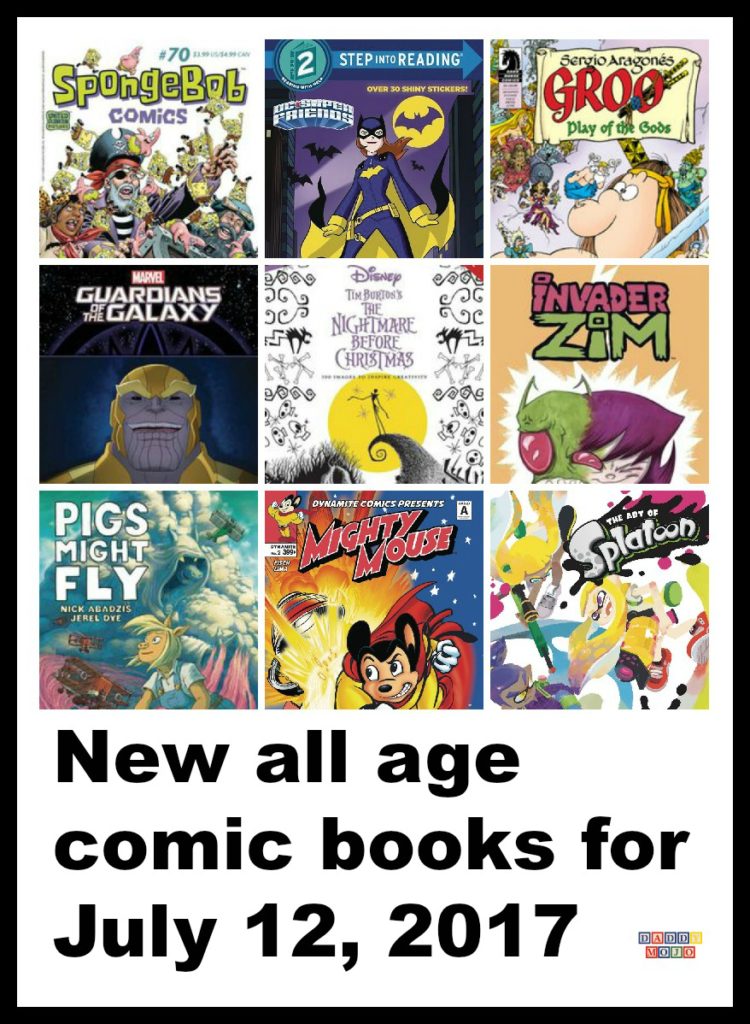 Star Wars Legends The Original Marvel Years, Vol. 2
Back in the late 70's Marvel Comics was the only source for Star Wars in comic books. Star Wars went back to Marvel in 2014 and they're re-printing some of the original comics. Star Wars Legends The Original Marvel Years Vol 2 has Star Wars 24-38, Annual #1, Star Wars Weekly (from the U.K.) 94-99 and 104-115. This retails for just under $40, but classic Star Wars fans will love going back in time to look at these issues.
Art of Coloring: Tim Burton's Nightmare Before Christmas
Halloween is just over three months away and that means the onslaught of Nightmare Before Christmas merch is nigh. Truth be told, this merchandise never really gets old for us and this film still holds up as well as it did in 1993. Art of Coloring: Tim Burtons' Nightmare Before Christmas is for age that can color well enough to stay in the lines and enjoy Oogie Boogie
Marvel Universe Ultimate Spider-Man
Spider-Man is for the kids and Marvel Universe Spider-Man Vs. Sinister Six Digest issues 9-11 of this great monthly series. It also includes Marvel Universe Ultimate Spider-Man #1
Centipede
How is it that the classic Atari games have not been made into comic books or movies?  Centipede is a new title from Dynamite that's a great example of a teen comic and up. This is vengeance, with a Centipede twist, monster bugs and world killing messiness. It's not for all ages, but those looking for strong science fiction action will dig this one.
Humor
Superhero
Action/sci-fiction