Did you hear that Dan D. is retiring? He's not the lazy guy near the vending machine, well, at least this is not about that Dan D. Dandelion, is in the final stages of the Crayola Crayon Retirement Tour. Yellow, at least this particular shade of yellow, dandelion, is hanging up the paper wrapper. However, he'll be making a special stop in Atlanta this coming weekend. Not only is he appearing at five metro Atlanta Target stores, he's bringing some presents.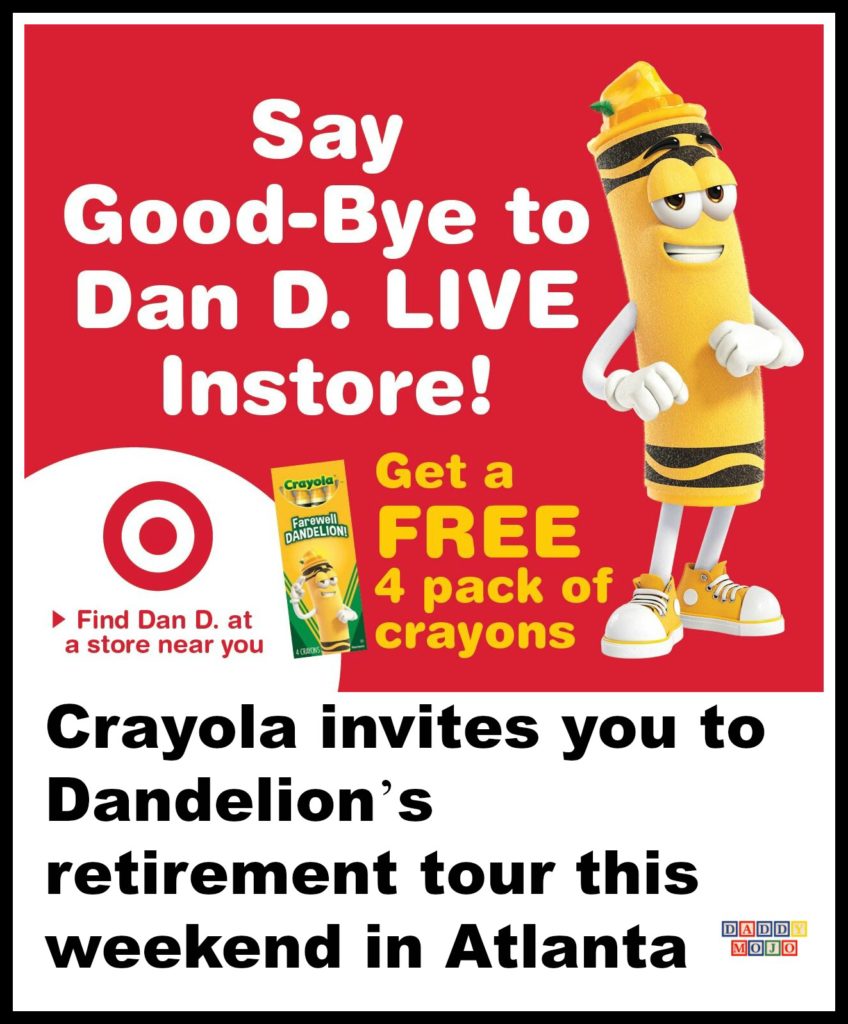 Fans, shoppers and those that just like to color with Crayola Crayons can see Dan D. at Target stores Saturday, August 12 in Canton (9AM-11AM), Cumming (1PM-3 PM) and John's Creek (5PM-7PM), as well as, Sunday, August 13 at Marietta East Target (9 AM-11 AM) and Atlanta Perimeter Target (1 PM-3PM). The gifts that Dan D. will be bringing are some free 4-packs of Dandelion Crayola Crayons that were created exclusively for Target.

Don't miss out. Get photos with Dandelion before he goes off into the sunset of retirement. This is a great chance for kids to get those classic photos and receive some free Crayola Crayons-just in time for back to school.