I like sequels or second acts when the quality is as good as the first entry or there's a distinctive hook that said project has that nothing else has captured. Creepy Carrots is one of our children's favorite books. It's a classic that will be around for generations and manages to straddle the kid friendly line of scary and mysterious, even though kids know it's all silly fun. Creepy Pair of Underwear by Aaron Reynolds with illustrations by Peter Brown has the same character as Creepy Carrots, yet isn't a sequel per se. Rather, Creepy Pair of Underwear is another story featuring Jasper Rabbit that is possibly more entertaining than its already fabulous predecessor.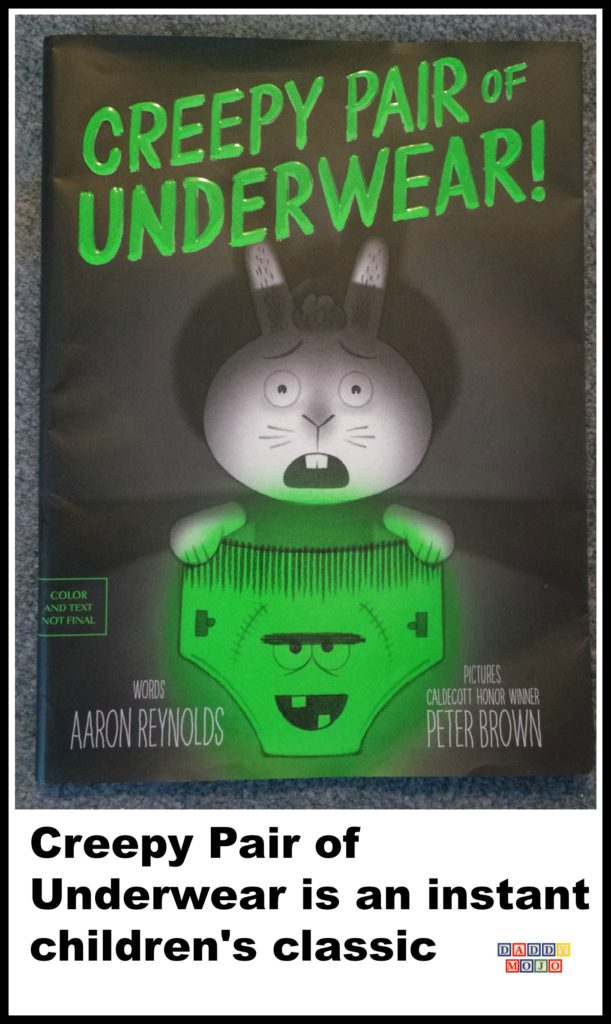 A sequel to Creepy Carrots, in our mind, would've been called Mysterious Meatballs or some other lame title. What Aaron Reynolds did with this book was to imagine Jasper Rabbit, but just slightly older. This time he's out shopping with mom when he discovers something wonderful. It's a display with a gap toothed green menace with black combed hair and facial scars selling Creepy Underwear. His mother warns him that they might be too scary, but Jasper insists that he's a big rabbit and eagerly puts them on before going to bed.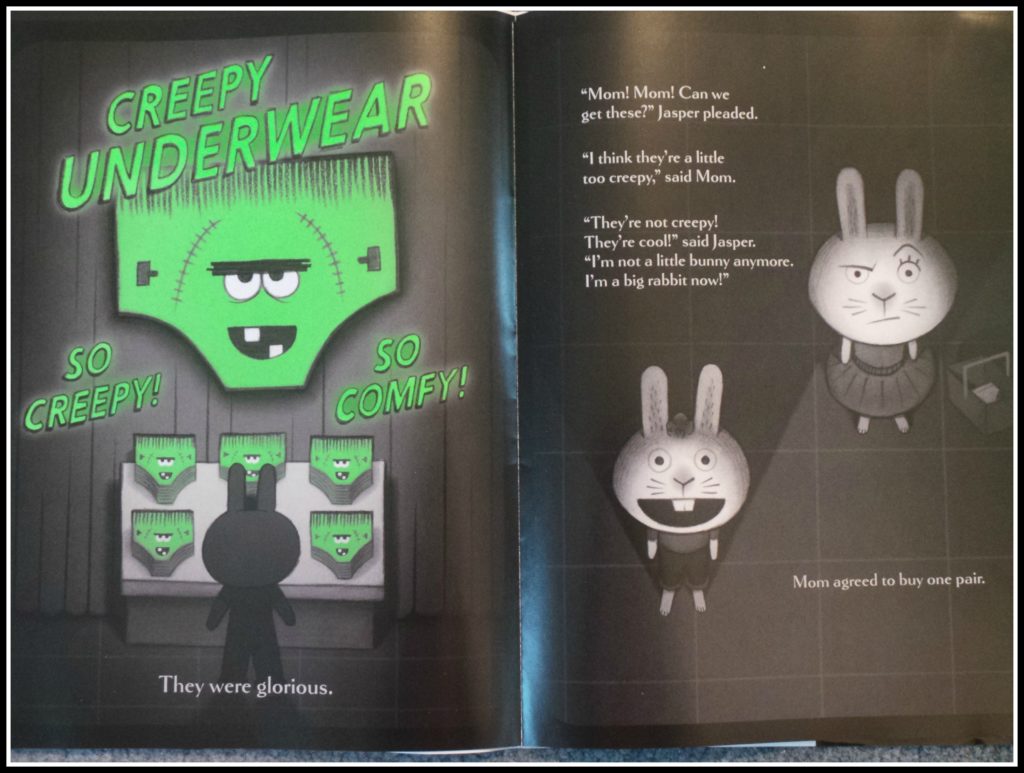 But they're creepy and they glow in the dark. The forest green glow that they emit at night scares Jasper, so he takes them off. However, in the morning he's wearing the Creepy Underwear again! He goes through all manner of getting rid of them, but much like the lava rock necklace that Candace wore in Phineas and Ferb Hawaiian Vacation, it keeps coming back to him.
Creepy Pair of Underwear is laugh out loud funny. Children who are four years old will be able to relate to the fact that Jasper wants to be a big kid, but also yearns to be protected by mom and dad. Our seven year old loves the book too because it's one that he can read on his own and it provides laughter and comfort in the fact that it's OK to be scared of things, even if they don't make sense.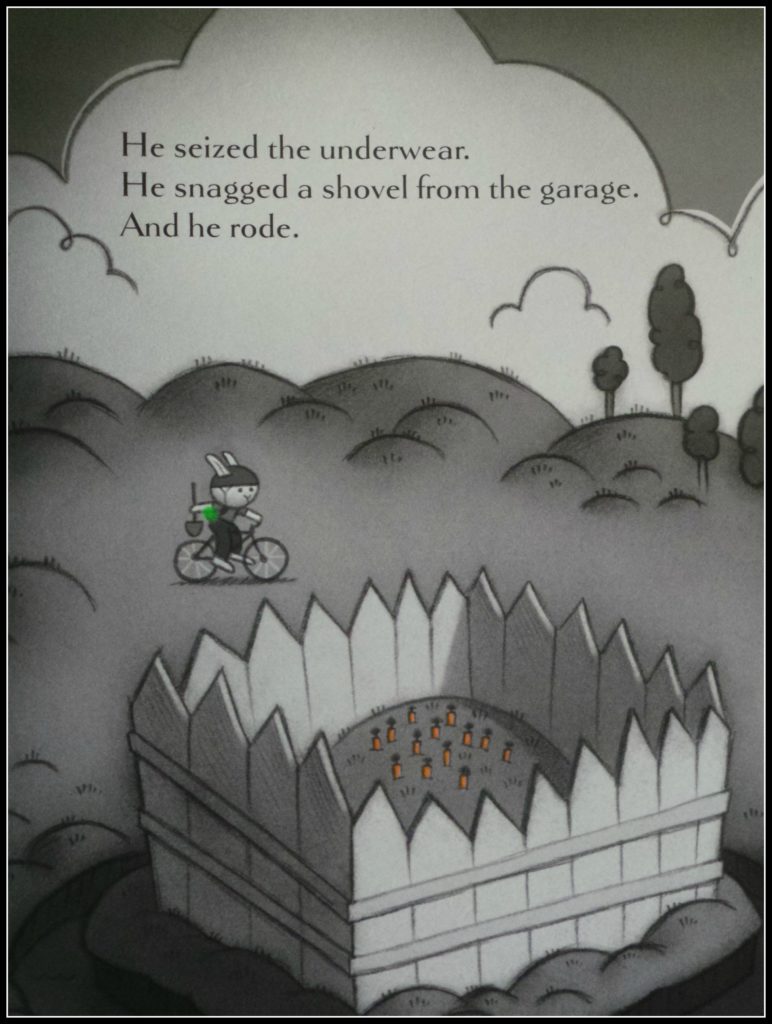 The art by Peter Brown is the perfect accompaniment to the text. This is big, page filling art that channels pulp noir terror and 50's era monster movies, but does so in a way that it makes children playfully scared. Our 5 year old knows that the underwear isn't haunted or has monstrous intentions. However, he plays along with the book, hiding behind his pillow when the creepy underwear goes missing or scowls nefariously.
This is a perfect book. It stands alone, but fans of Creepy Carrots will love it. If you haven't read Creepy Carrots (shame on you), you'll love Creepy Pair of Underwear and then seek out the first one.