Podcast: Play in new window | Download
This week's new all ages comics continue the fun, but increase the amount of spooky tales for young readers who want to get their Halloween fix early. In Adventure Time #15 Princess Bubblegum gets tired of the 'cute' and takes Jake and Finn to the Goblin Kingdom to watch a thumb wresting match. This is silly fun that's OK for ages 8 and up. Disney Descendants proved to be a success and The Rotten to the Core trilogy is back with the second book in the manga from Tokyopop. For superhero fans ages 5 and up, check out Marvel Universe Guardians of the Galaxy #22. This is the all ages comic book from Marvel, so it really is good for ages that young.   Here's a look at five new all ages comics that you'll want to pay attention that are in stores.
Star Wars Adventures
Star Wars Adventures from IDW Publishing is a hoot. This is only #2, but based on the first one this is Star Wars fun that ages 5 and up can enjoy. It has one story that is more action based revolving around Rey and her life as a scavenger. The second story is a more humorous one about Yoda and his childhood.
Suee and the Shadow
Suee and the Shadow is an original graphic novel by Ginger Ly, with illustrations by Molly Park. It's about a young girl, Suee, who just moved to a new area and is starting school. She uncovers an ancient curse that brings her shadow to life and is causing havoc at Outskirts Elementary. This is spooky fun that ages 9 and up will like. Suee and the Shadow is from Amulet Books and retails for $21.99.
Rust
Rust, Volume 3, Death of Rocket Boy is the 2017 edition of this graphic novel. The art and storytelling in Rust is absolutely perfect. Ages 9 and up will immediately lose themselves in any volume of Rust that they pick up. The final, Rust, Volume 4 will be released in February 2018. Get up to speed on the story with Rust, Volume 3.
Go Go Power Rangers
Go Go Power Rangers takes a look at our heroes in high school. In Go Go Power Rangers #3 the gang is fresh off their victory over Rita Repulsa and are exploring their powers. This is a loose, fun superhero all ages comic that those 7 and up will enjoy.
Future Quest
Future Quest Presents is a vast improvement over Future Quest. Space Force is on an alien planet called Amzot and are trying avoid a series of traps in some dangerous caverns. The art in Future Quest Presents is beautiful and the story is one that allows kids 8 and to realize that the medium is a great way to communicate any emotion.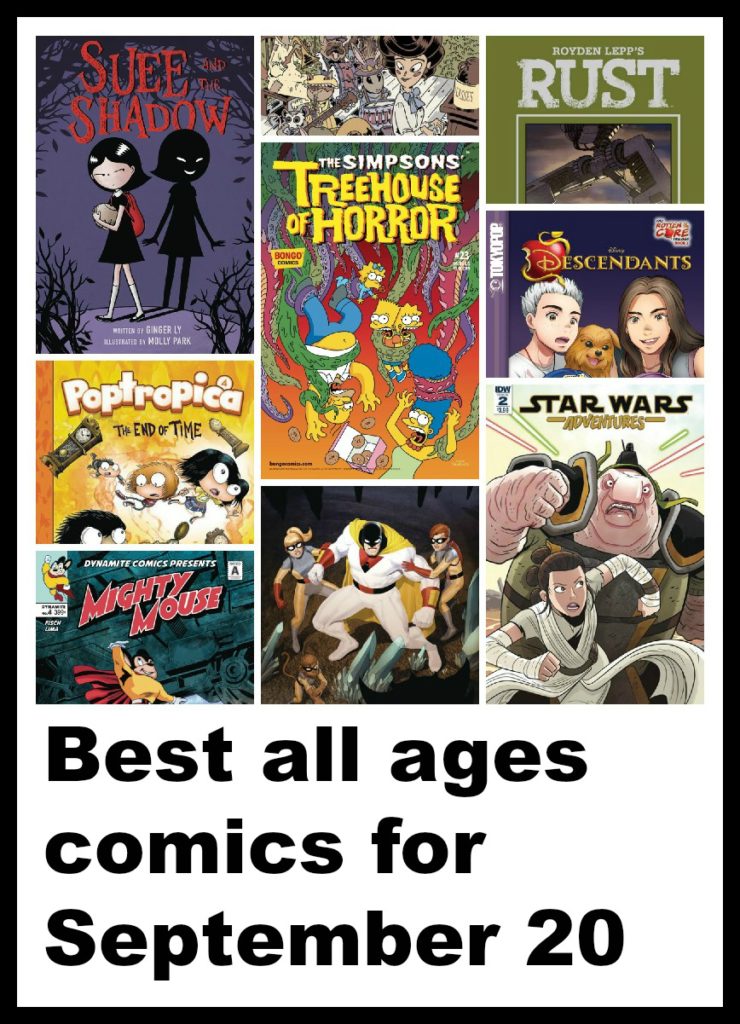 Humor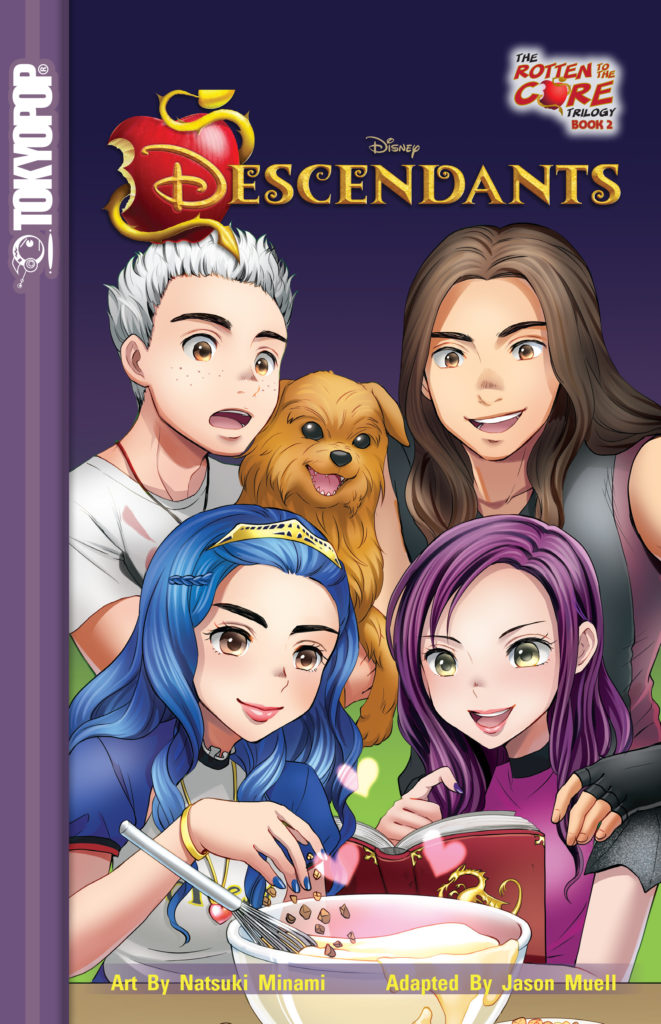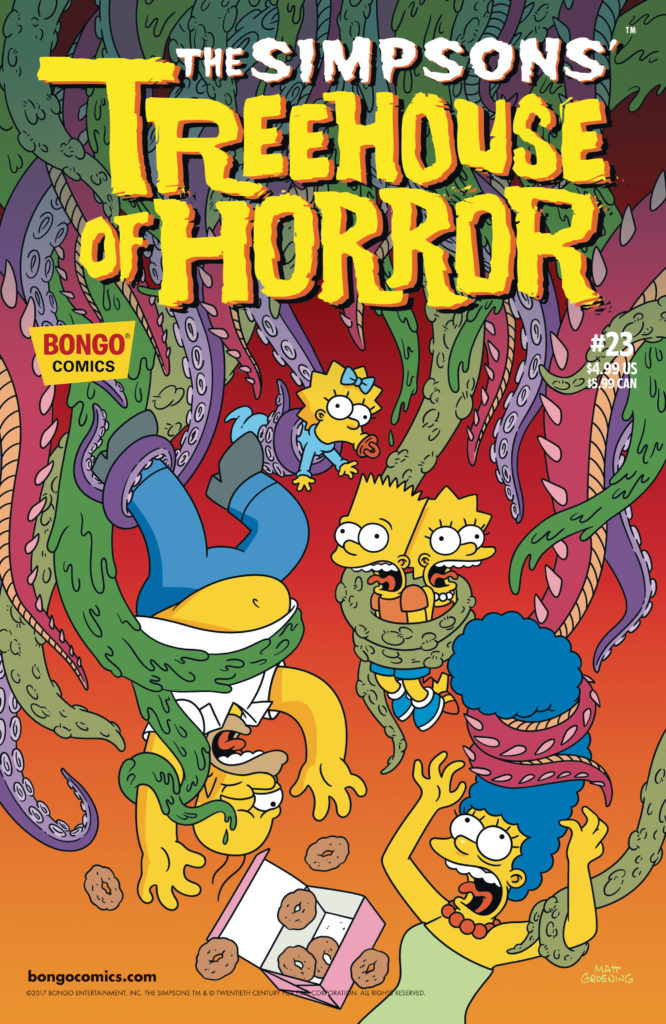 Superhero
Action/science-fiction