LUZIA by Cirque du Soleil is coming to Atlanta this fall. Guests can experience water inside the big top, jaw dropping acts and larger than life props in this unique production that's unlike any other show you've seen. LUZIA opens September 14 at Atlantic Station and runs through November 19. Get ready transported to a surreal world of wonders.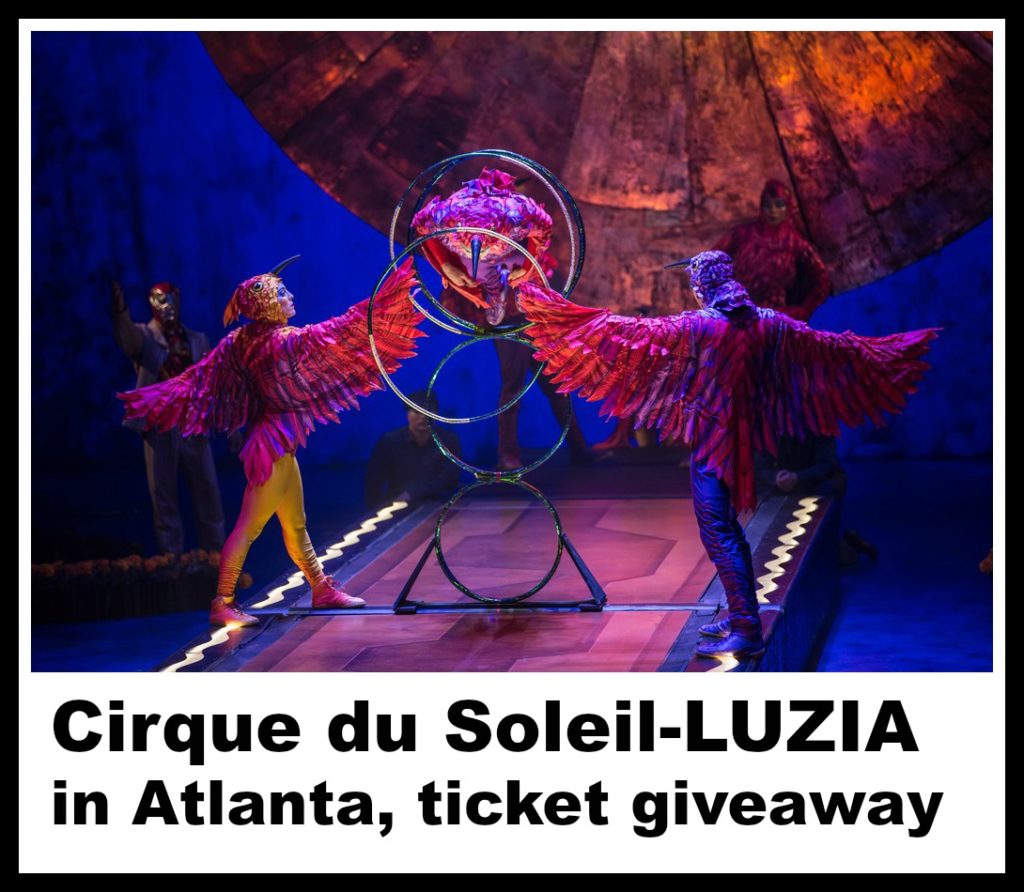 For us the acts to be certain not-to-go-to-the bathroom during are Running Woman, Hoop Diving on Treadmills and Adagio. Adagio is three performers holding one acrobat who proceeds to do tricks on their hands. Sometimes the one acrobat is the rope and other times they're the 'ball' that is thrown. As with all Cirque du Soleil shows LUZIA is comprised of 115 people from 25 countries.
Bonus: you can buy tickets with a special 20% code through September 7. This is 20% off for adult and child tickets at select shows at Atlantic Station.
Bonus II: We're giving away a family four pack of tickets to the 8:00 PM show on October 5. The Grand Chapiteau opens at 7:30 PM with the front gates at 7:15 PM.
Family 4-pack of tickets to LUZIA from Cirque du Soleil at Atlantic Station on 10/5