Podcast: Play in new window | Download
What are the new all ages comics this week? The Halloween theme continues with many of the monthly titles having their spooky, ghost centered issues out. In the Daddy Mojo podcast we're talking about Mech Cadet Yu, Wrapped Up, Plants vs. Zombies, Thor and much more.   Here's a look at five new all ages comics that you'll want to pay attention that are in stores.
Scooby Doo Where Are You? #86
Scooby Doo Where Are You? is one of the go-to all ages comics when it comes out. It's priced at only $2.99 which is as low as they come. This is great for young readers who want to buy their own, or for the parents who don't want to shell out more for a comic book kids might not like. This is classic Scooby Doo, solving mysteries and having fun. As it's close to Halloween we see Frankenstein on the cover, Velma in the hospital and a couple of suspects who look like they're up to no good.
Ms. Marvel #23
Ms. Marvel, issue #23 is out this week. This title is great for middle school kids who like their superheroes with a bit more unpredictable behavior. There are superhero hijinks, but the lessons and story are more geared towards tweens and low teens. Ms. Marvel is a fun comic that'll also attract reluctant middle school readers who want something left of center to read. This is a cool comic that flies alongside Unbeatable Squirrel Girl.
Mech Cadet Yu #3
Mech Cadet Yu has been upgraded from mini-series to ongoing monthly series. It has everything that an 8  year old kid loves about reading like giant robots, kids fighting aliens alongside giant robots, lots of action and a great story. The reading ability might be too much for 8 year olds, but the content is fine. Also, kids may not request a great story, but that's the secret sauce that keeps kids reading, which is exactly what they'll do when they lay hands on an issue of Mech Cadet Yu.
Snoopy-What's Wrong With Dog Lips?
Snoopy-What's Wrong With Dog Lips? is classic Peanuts in a new story wrapper. When then monthly version of Peanuts stopped production they said that would continue with original graphic novels. Snoopy-What's Wrong With Dog Lips? fulfills that promise with 176 pages of new art, new stories and a couple wet dog kisses and missed football kicks. Priced at $9.99 this is the kinds of book that kids 6 and up would kiss a friendly dog for.
Marvel Comics Digest Thor
With Thor: Ragnorok coming out all eyes are on the hammer. Marvel Comics Digest Thor has great Thor stories that are printed in popular-and much more compact, digest format. These are the semi-rectangular comic books that you'll see at supermarket checkout lines. I don't know if Marvel Comics Digest Thor will be there, but it's certain to be at your local comic book store.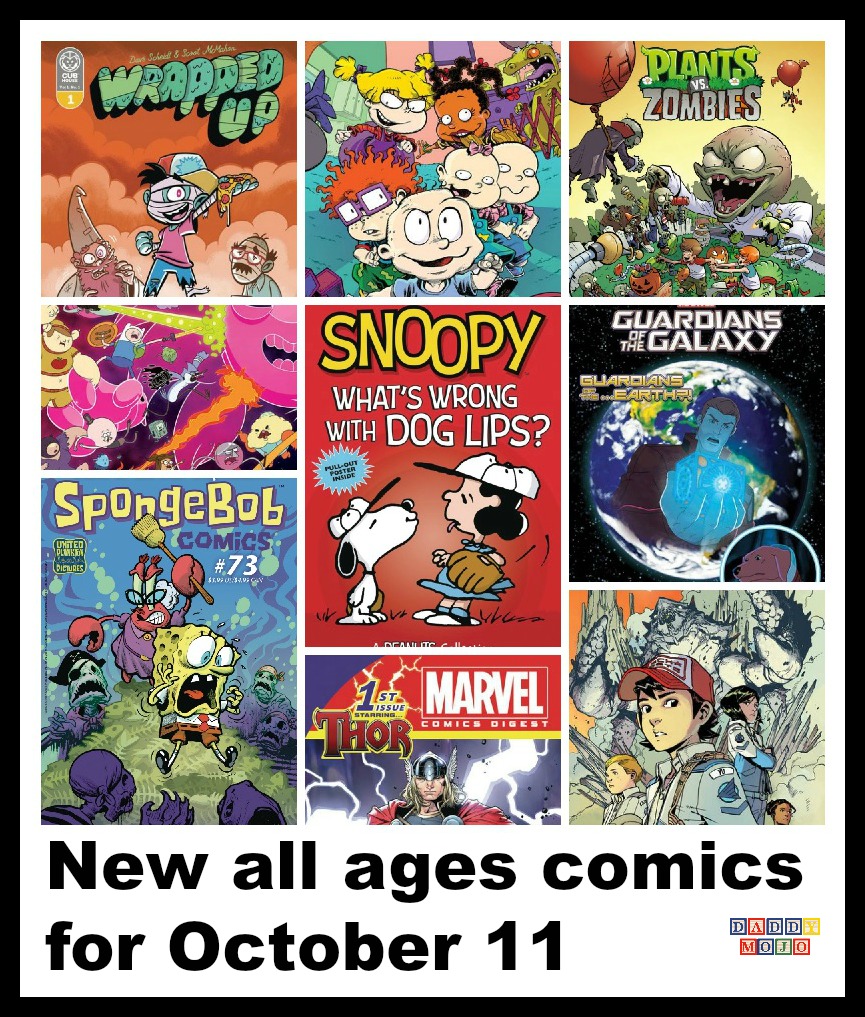 Humor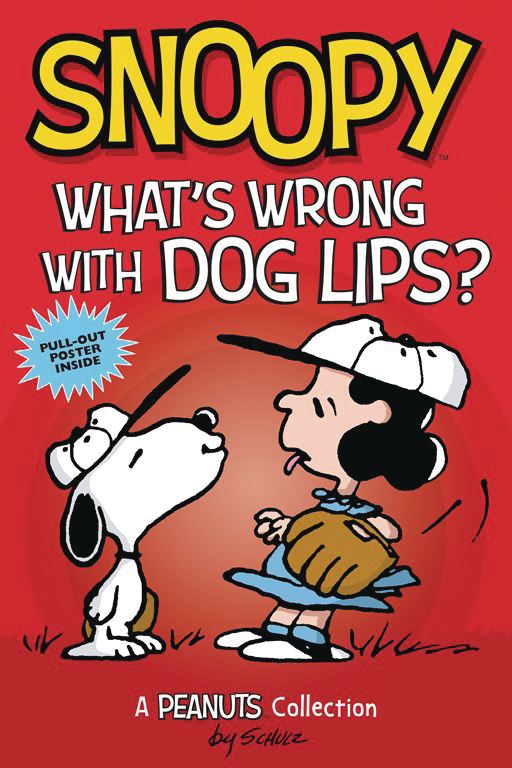 Superhero
Action/Science-fiction