Podcast: Play in new window | Download
What are the all ages comics this week? In the podcast and YouTube vide we'll go over Rocko's Modern Life from Boom! Studios, Batman and Robin Adventures from DC Comics, Usagi Yojimbo from Dark Horse Comics and more. If you're here for the printed version of a look at some cool all ages comics here are three that'll entertain readers as young as 6.
Disney Princess
From Joe Book the Disney Princess series has new stories from Belle, Airel, Tiana, Cinderalla and more. Think of a Disney Princess and she'll be in this series. It consists of new stories that ages 6 and up will laugh, swoon and imagine themselves in their own ivory-towered palace.
Batman/Teenage Mutant Ninja Turtles II
Batman/Teenage Mutant Ninja Turtles II is the sequel to a very popular mini-series of the same name. In this mini-series Donatello inadvertently opens a door way to another reality while looking for a way to improve his fighting skills. Even worse the door he opens up allows Bane to go to NYC to where the TMNT live. This mini-series will be great for kids 9 and up. It's important to note that this is the version of TMNT that skews slightly older than TMNT Adventures.
Chimichanga: The World's Worst Face
Chimichanga: The World's Worst Face is the story of a traveling circus with all manner of rarely seen creatures. It's also a very unlikely fabulous all ages comic book. From Dark Horse Comics, Chimichanga has laughs, teaches kids a lesson and provides just enough fright to put them on edge. This is a fun comic book that has a zippy, carefree, meandering spirit that not enough comic books for young readers have.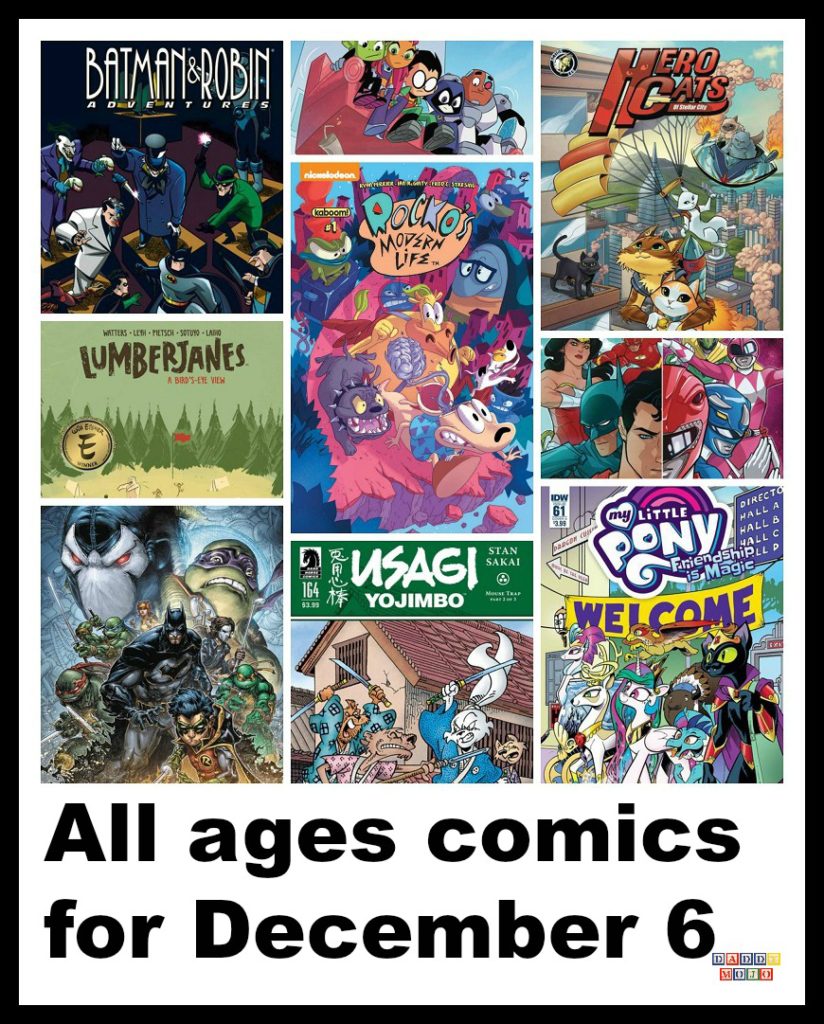 Humor
Superhero
Action/science-fiction