When visiting the lowcountry in South Carolina or around Hilton Head Island it's tempting to base your visit exclusively to the beach area. About a half mile before you cross the bridge that enters Hilton Head Island look to your left, as the turn bends to the right and you'll see a sign for Pinckney Island. Pinckney Island is a National Wildlife Preserve that will all but transport you to another time. The first time I walked the grounds of Pinckney Island I could just imagine Jeff Goldblum or Chris Pratt telling me that I didn't belong here and it was 'their' space. Between the rich audio landscape of calling birds, thick and tall pine forest and isolation it was easy to imagine a lost world.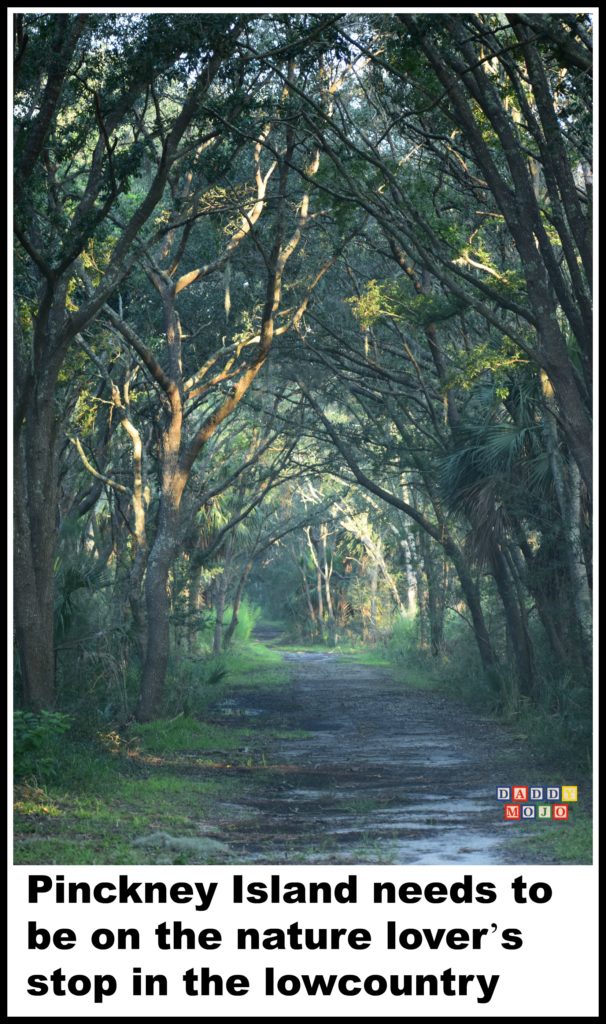 Pinckney Island is a scant 15 minutes from Hilton Head Island, but it's a world away. This is a nature lover's paradise comprised of over 4,000 acres of high ground, salt marsh, thousands of birds and silence for as long as you're there.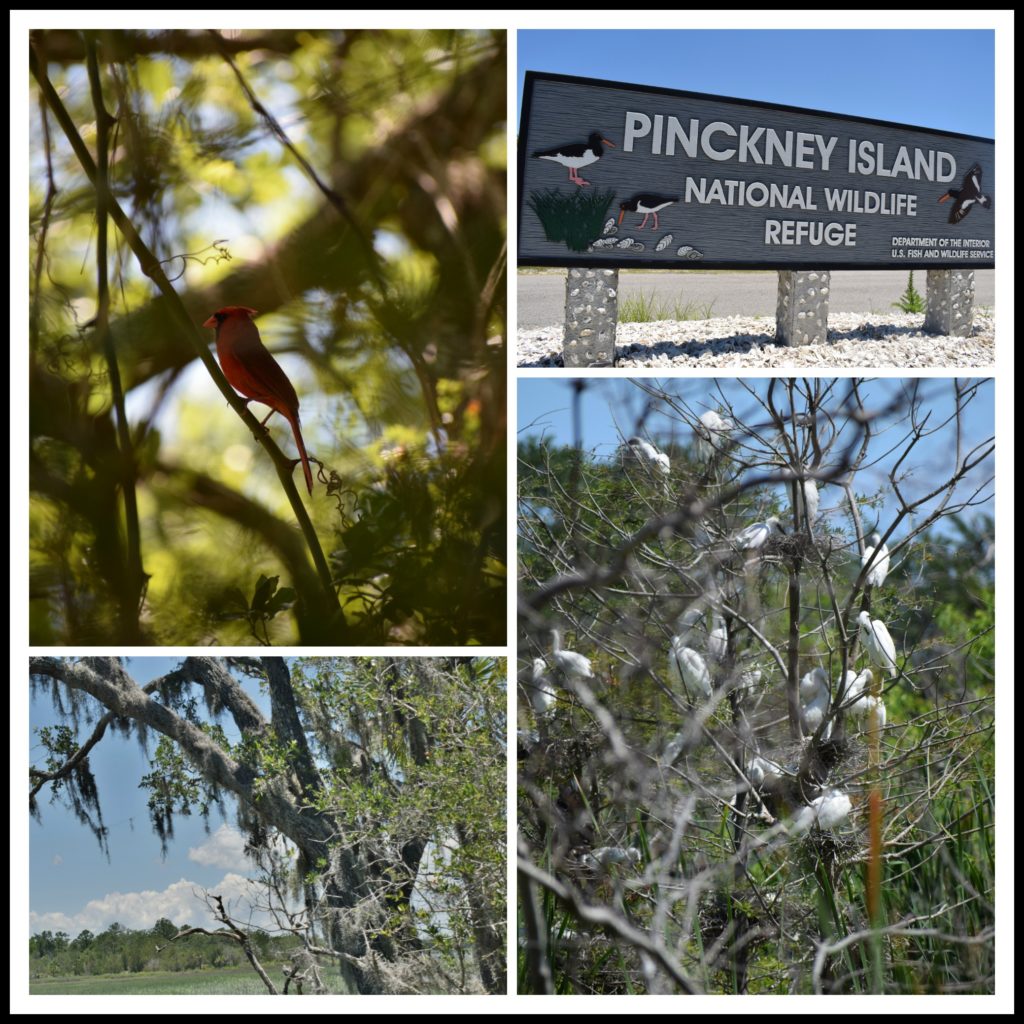 We've been to Pinckney Island a handful of times and absolute love it. It's a place where we've gotten some of the best photographs from the lowcountry, had some fabulous workouts and managed to relax on our vacation, fancy that.
Pinckney Island is large. The brochure says that it's a six-hour walk and that is true. However, that's if you walk all of the trails and there are some options that assist you with that. For those who like a nice bike ride you can park and then ride your bike throughout the island. Most of the trails are on gravel roads; however some are on grass trails, which can be trickier to maneuver. There is only one trail that goes down the center of the island, but does branch off to explore coves or inlets, which are all a circle, or meet up with the main trail in just a little bit. A casual cyclist will be able to navigate all of Pinckney Island in three hours.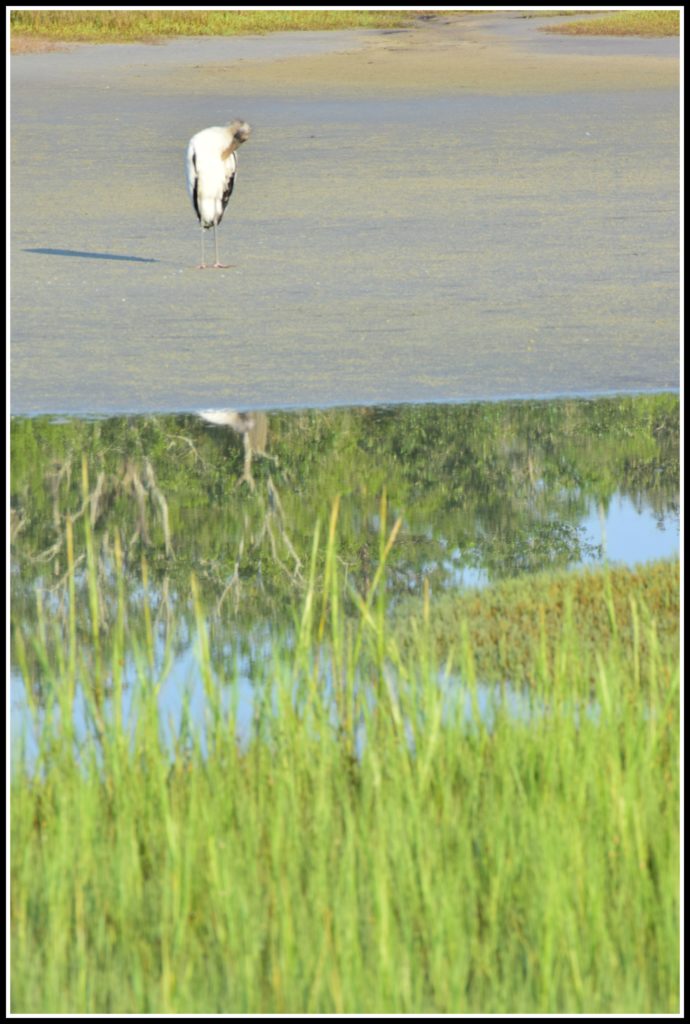 There are also weekly tours of Pinckney Island for visitors who need mobility assistance. This includes the elderly, very young and mobility impaired who might require electric cart transportation to see key parts of the island. For complete details about this program please visit Friends of Savannah Coastal Wildlife Refuges, Inc and the services that they provide due to a grant that they were awarded.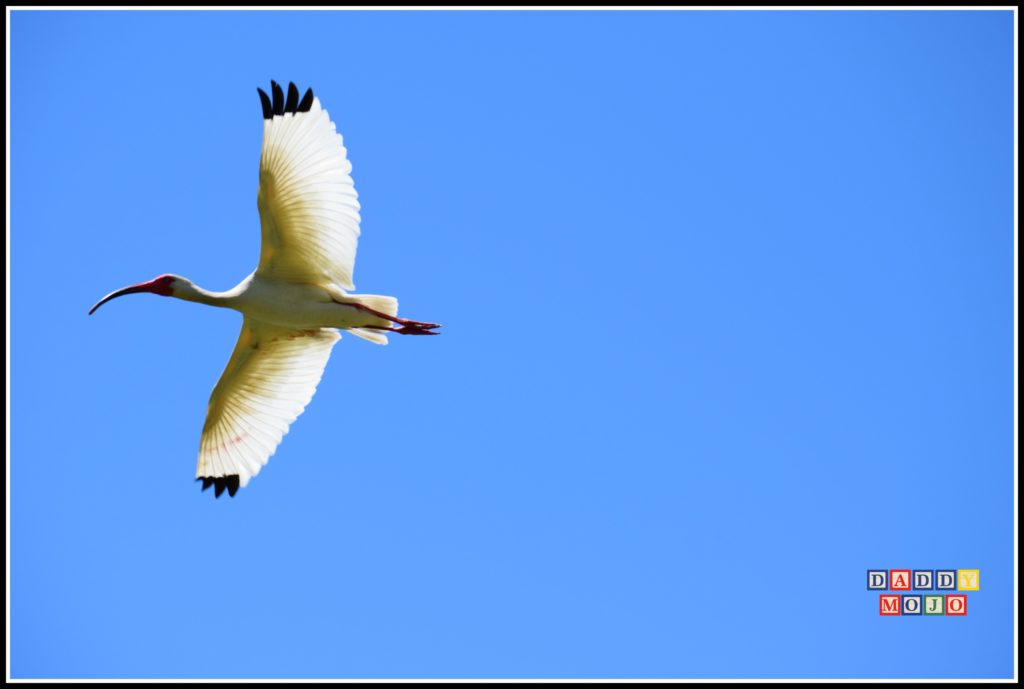 For visitors one of the main spots to see is Starr Pond and Osprey Pond. They're 1.5 miles away from the parking lot and where you'll encounter dozens to hundreds of birds. Hint: If it's possible, go when the tide is high as there will be many more birds. We've been there at various time of the day and the only consistent variable for the huge number of birds that we've seen on certain visits is that the tide was high.
On one visit there were hundreds upon hundreds of birds. We've been other times and there were dozens of birds. Both ponds were pretty both times, but it was much more unbelievable to see hundreds of birds.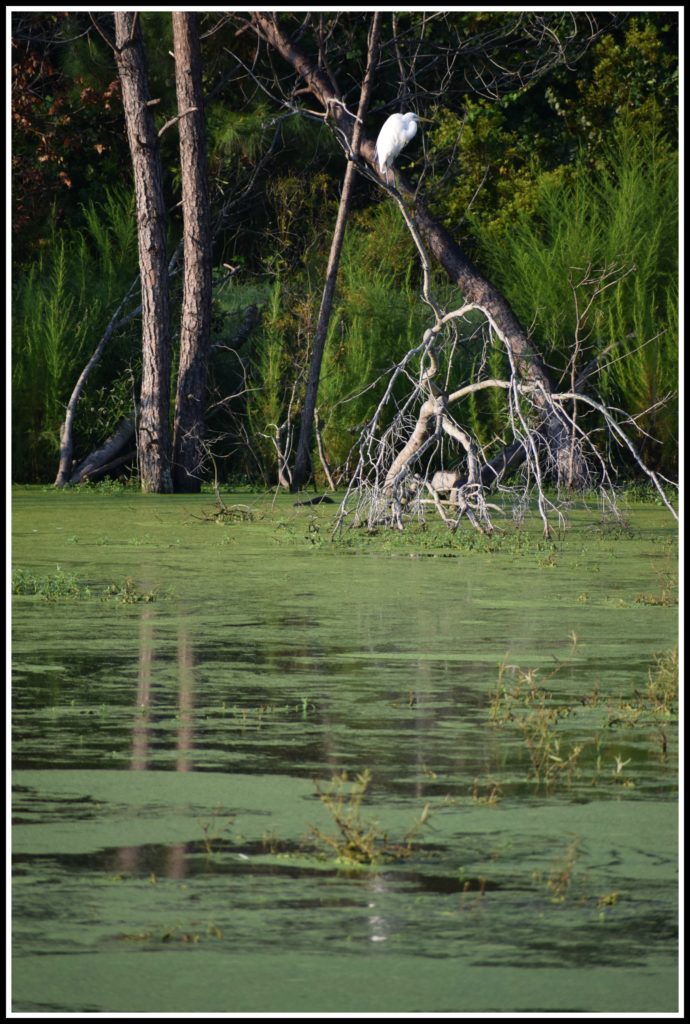 If you elect to go deeper than the initial two or three ponds your beauty continues, but you'll be walking, jogging or riding your bike. You will always see a jogger or two on the trails, especially on summer mornings just after the island opens.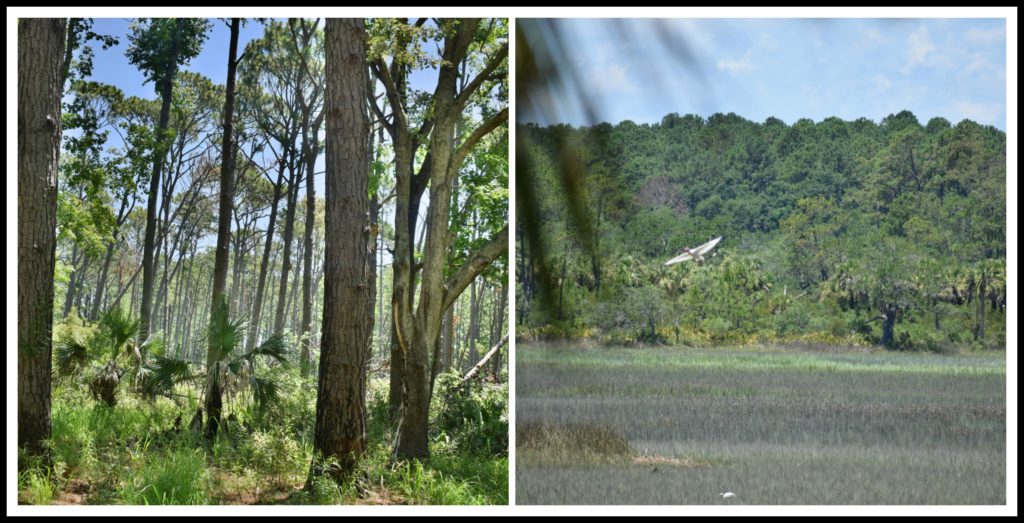 One of our favorite spots on Pinckney Island is on the northernmost side, about a half mile north of Clubhouse Pond. We take a bike when we go and this area can be accessed in about 40 minutes from the parking lot. We enjoy this area so much because of the canopy that the trees create. The Live Oak Trees from each side of the trail meet about 50' overhead creating the illusion of a child's cut out picture as they move the source of light around.
We initially visited Pinckney Island to chill out and get some good photographs. We've visited numerous times after that to chill out and get some great photographs. From the birds to sea of pine trees there's hardly a bad photograph that can be taken on the island. When you go be sure to take water, some snacks and a realistic approach for how big of a place it is. If you go in the summer it'll be hot, very hot, very quickly. If you go in the winter, then the cold will sneak up you very fast and there's nothing out there to assist you. Go prepared and you'll have one of best times this side of the beach while you're visiting Hilton Head Island or the lowcountry.