It's Happy Movie Day to Despicable Me 3. The Blu-ray DVD is out to the most popular animated film from the summer of 2017 and you can now take the cute yellow minions, as well as Gru, his newfound brother and Balthazar Bratt. It's pretty simple to win a copy of Despicable Me 3, just do one (or more) of the things in the widget and cross your fingers.
A Blu-ray DVD copy of Despicable Me 3
We took the kids to see Despicable Me 3 when it was in theaters and they absolutely loved it. They didn't get some of the 80's jokes as deeply as I did, but even then there were ample physical gags to go along with those periods. Of course they were familiar with the characters from the previous films and they eagerly followed along to every Minion bit, Gru double take, as well as the addition of his brother.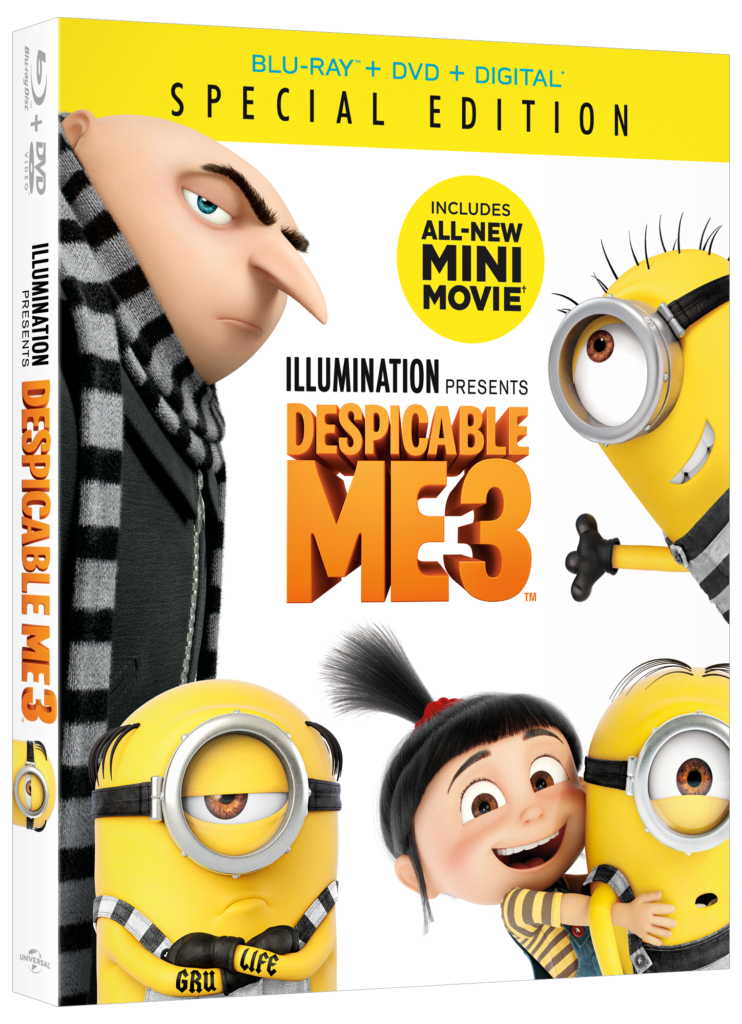 Trey Parker voices the main villain, Balthazar Bratt and our kids even tried to Moonwalk after the film. They asked how the person did that and I explained to them that nobody knows, but they're welcome to practice all that they want. The Blu-ray copy of Despicable Me 3 also includes a new mini-movie, DVD copy and digital copy.
Despicable Me 3 is available on Blu-ray DVD from Tuesday, December 5.