I was like some of you too regarding my opinion of Monster Jam. I don't like racing. I don't have a truck. A crowded, noisy environment is no place that's going to be family friendly is what I thought. I was wrong. Our first Monster Jam visit was a couple years ago; we've been back every year since then and it genuinely marks one of the things we look forward to each season it comes around.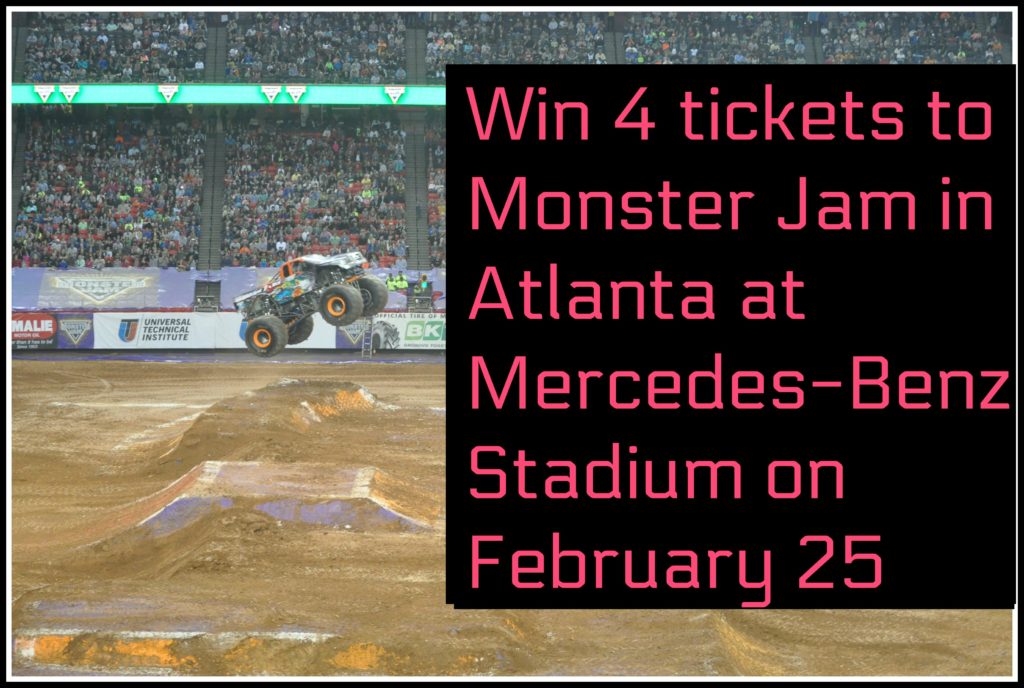 We're giving away a family 4-pack of tickets to Monster Jam in Atlanta at Mercedez-Benz Stadium on February 25, 2018. This is a fast giveaway, we are picking the winner 11:59 PM on February 11, so enter quickly. Entering is simple, just leave a comment on the video and we'll pick one winner who will get the four tickets.
Monster Jam really is incredibly family friendly. Hint: go early so that you can walk the field area. Everyone will be fascinated by the size, scope and detail that go into these vehicles. Kids can sit inside the wheels of the monster trucks, touch the wheels and more. Some of the drivers will also be down there to sign autographs, take photos and meet the fans.
Another bonus of Monster Jam is that it's amazingly affordable. For example, when Monster Jam is in Atlanta tickets are as low as $32. Ticket prices vary according to where you live, but regardless of where that is, this can be six hours worth of entertainment that do not disappoint.