When I first heard The Harmonica Pocket I must have been in a bad mood. Oh joy, another downbeat collection of songs about nature, the sun and rain. Break out the patchouli oil kids. I listened to the entire CD in the car with the kids and thought nothing of it until they chimed in from the back seat that they wanted to hear it again. "You want to hear it again?", I asked.  Yes, yes they did and they continued to love this release, specifically  songs 1-9. As Sundrops has 12 songs on it that's a very good hit ratio for a pair of discriminating children.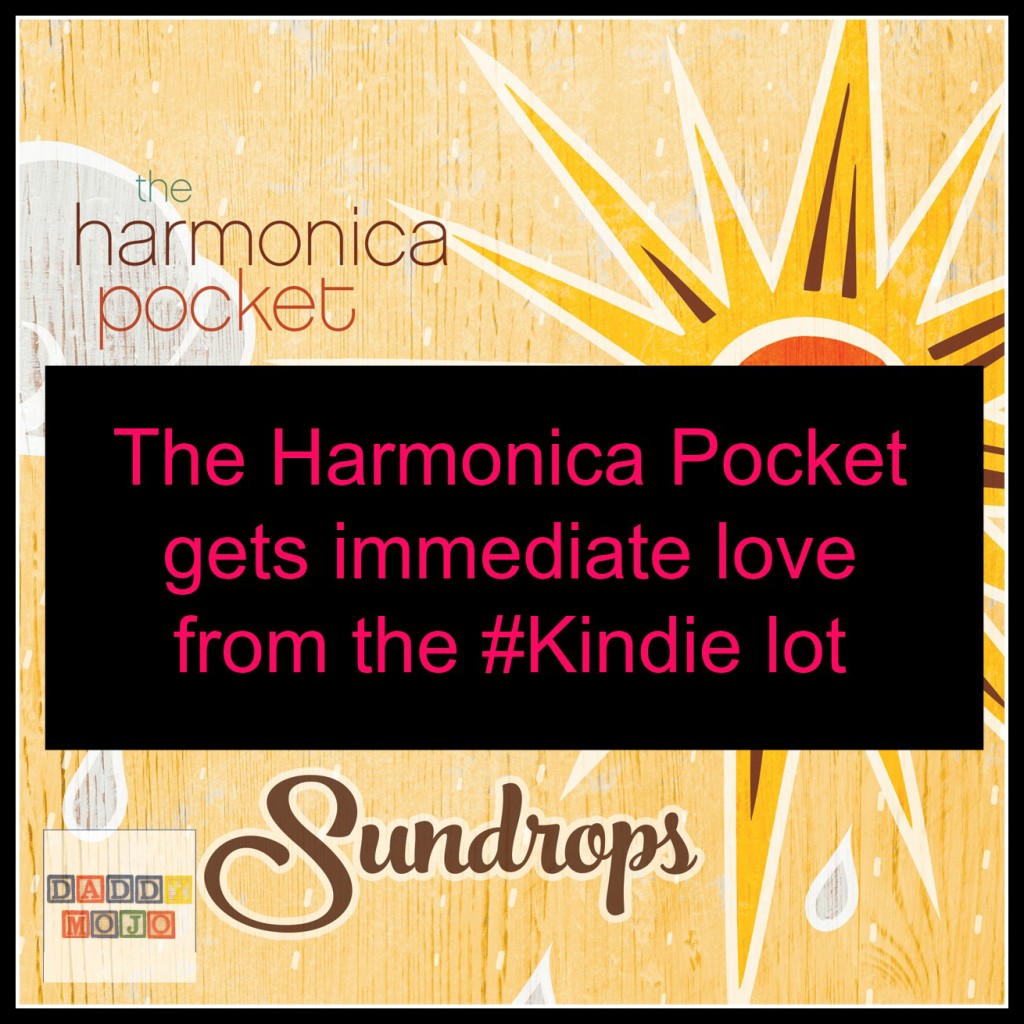 The second time I heard Sundrops from The Harmonic Pocket I started to tolerate some of the songs and like Sing In The Sun, I Love Ukuleles and Are You a Monster too? The third time I fell full on into the release and liked most of the songs and really liked It's Gotta Rain and a couple others.
Our children continued to like the entire release, yelling up songs by their favorite number, usually 1,3, 5 or 7. The odd numbers are just a coincidence, I think.
My initial impression of The Harmonica Pocket being too folksy was incorrect. Certainly their music is kindie and lots of that does involve acoustic elements.  However, what they do well is mix up the instruments and the pacing of the songs.
What The Harmonica Pocket really accomplish on the songs on Sundrops are the harmonies. It was on our second listen that we noticed that. Granted it was probably on the first listen that our kids heard the harmonies and that's why they liked it.
The music is fun and it really makes you smile. This is one that passes the Christmas music test with flying colors. You will find yourself listening to The Harmonica Pocket when the kids aren't in the car and loving it.