You don't have to be a University of Florida fan to like Gator Dad. Gator Dad is just that, an alligator dad and this is a charming, warm book that'll serve as a great good-night story for kids 1-7.
The book is written by Brian Lies, who readers might recognize from his "Bats" series of books and his art style. In the 90's Lies was a stay at home dad. That's OG-SAHD, if we can create a trending acronym. Lies' time with his daughter can be felt in the pages of Gator Dad. It's simple, yet has the minute details and sublime adventures that a parent can experience during the day.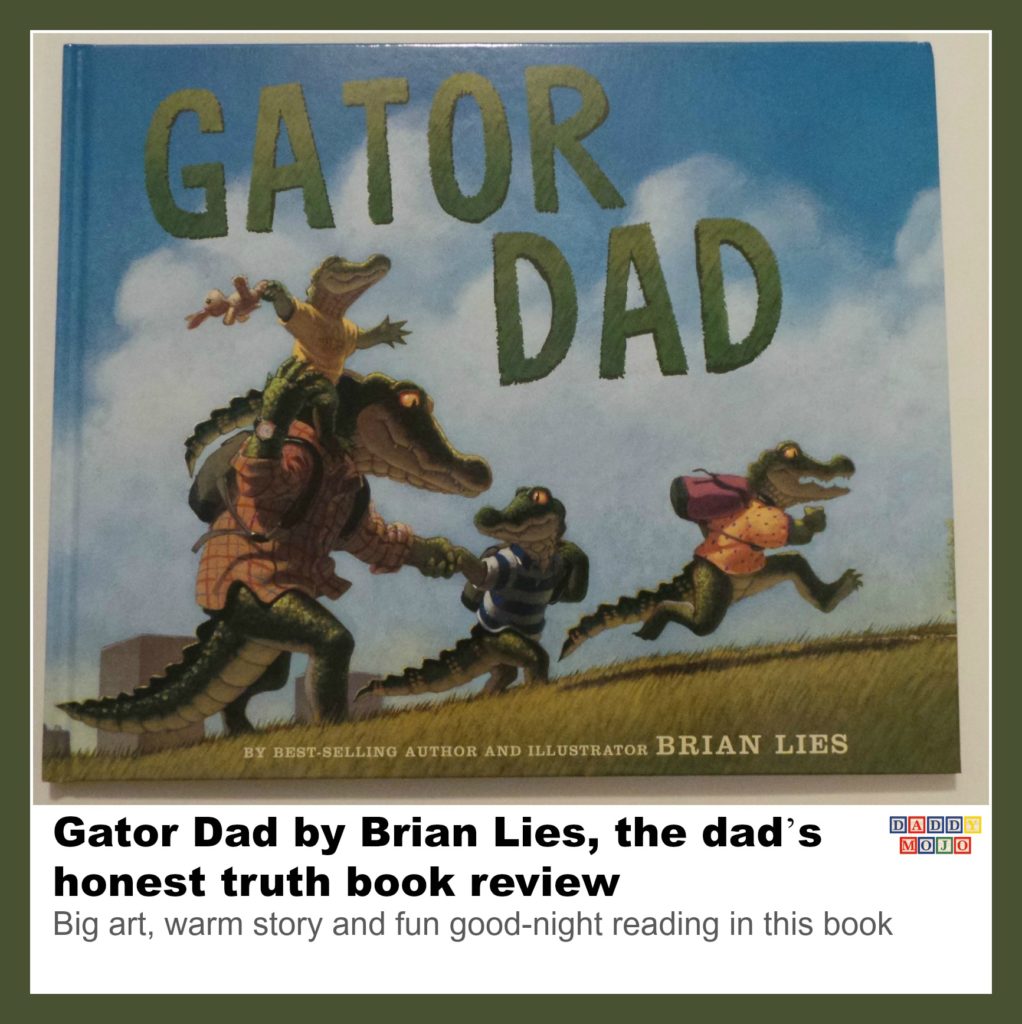 Gator Dad starts out by waking up the kids and inviting them to 'squeeze the day'. From there he takes the three gator kids to the grocery store, park and back home. The small details that Lies dives into make the book feel like something more than just a children's book. The sofa fort, reading time, rolling in the grass, comforting during bad weather and more have a depth and heart that parents will relate to, regardless of how the young children spend their day.
The pages in the book have a varied look on the art. Some pages are wall to wall color landscapes with the gator family in the park or using their imagination. The author also lets some pages have white space that allows them to breathe. This is a great thing to have in a good-night book because it doesn't suffocate the person reading the book and it lets them play with the speed of reading it aloud.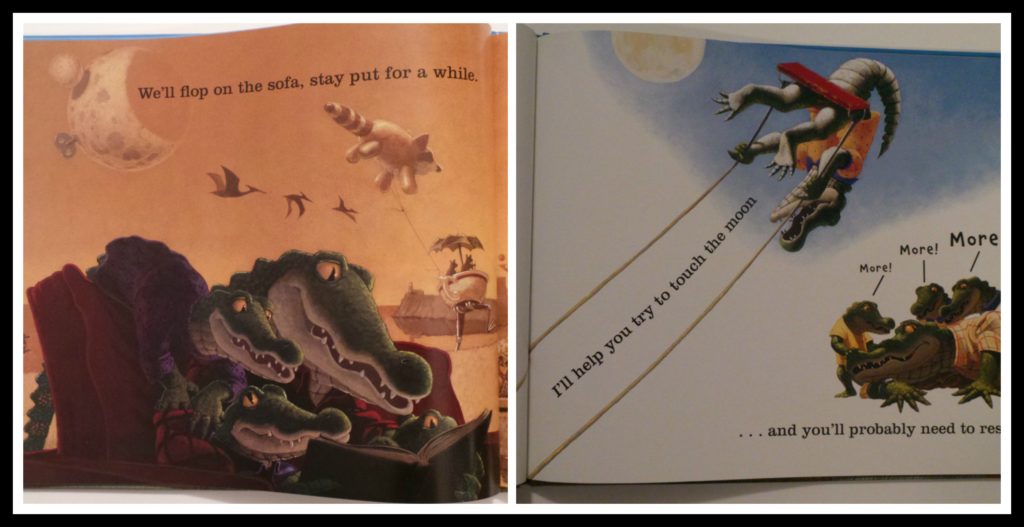 The art is one way to do this. The other way is to shake up the text by shaping it within the illustrations, having different colored text that accommodates its background and more. Gator Dad does all of these things really well. For example on the page where the gator family is in the park crossing over the lake via a log the text is brief and put on top of the curved tree.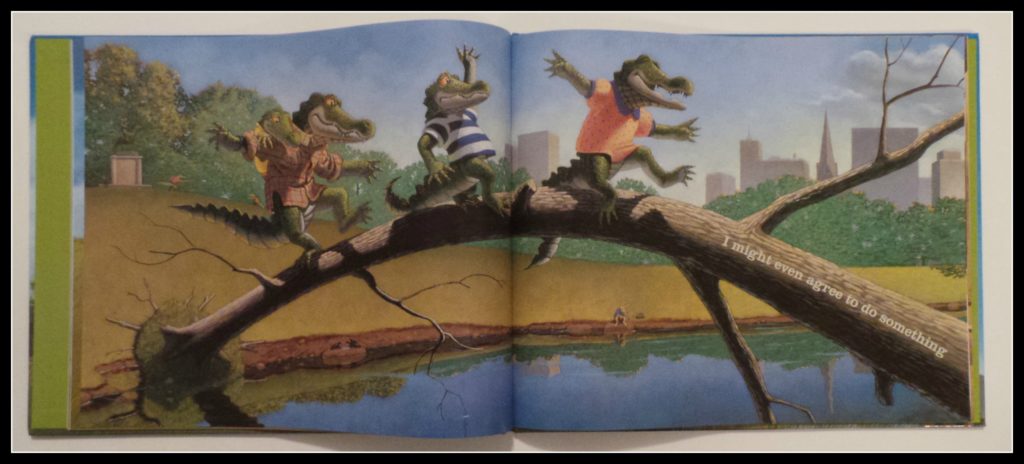 This is a great way to do a good-night book. As a reader we can take time to point out some of the details in the illustrations, take our time reading it and let the book soak in with our young reader. Gator Dad is a fun book to read-and I'm not just saying that because I'm a dad. As Father's Day comes around the 'dad' books seem to come out of the woodwork and all are not equal. Gator Dad is a good book for any family situation-even for those UGA fans.