The Rise of the Rusty Robo-Cat is the third book in the Doodle Adventures book series by Mike Lowery. Just a couple weeks prior to its release our 7 year old asked when the next doodle book was coming out. It's fascinating what kids remember and what they like isn't it? I didn't even think that he remembered The Pesky Pizza Pirate and here he was asking if another book was coming out.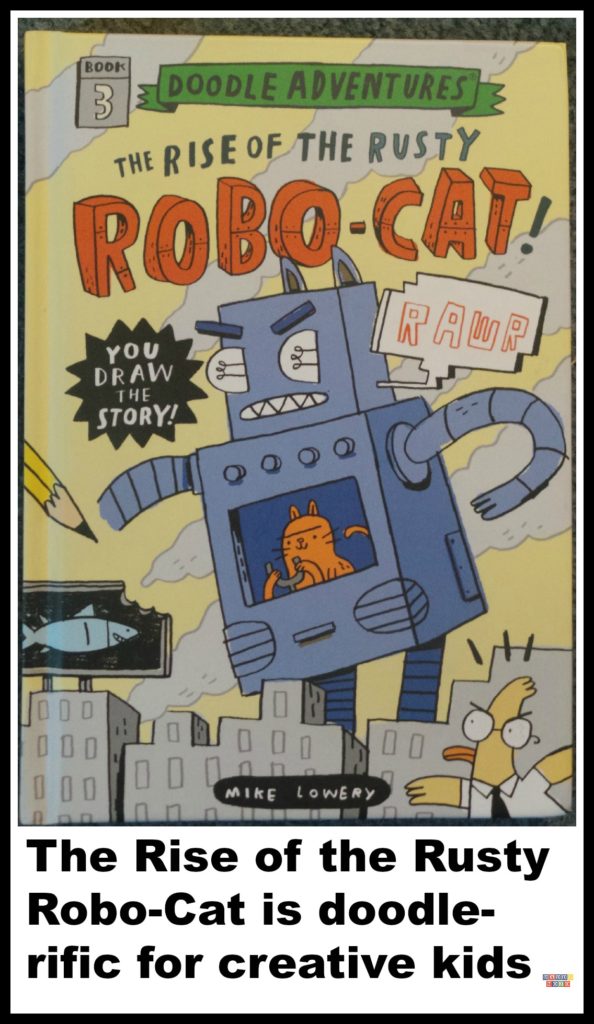 The Doodle Adventures are a series of graphic novels with big illustrations, large text and out-of-this world stories. The Rise of the Rusty Robo-Cat has vocabulary that is similar to Dog Man, without the fart or poop jokes. Another big difference is that Robo-Cat requires readers to doodle in the book so that the story can be completed.
It starts out by giving your young reader a series of draw challenges. The computer sets up the book by telling junior agents that they need to draw a space vampire. Not soon after that Carl the duck bursts in the room looking for his cat. It turns out that an evil cat has built a giant rusty Robo-Cat and wants to turn all of the cats in town into evil robot cats.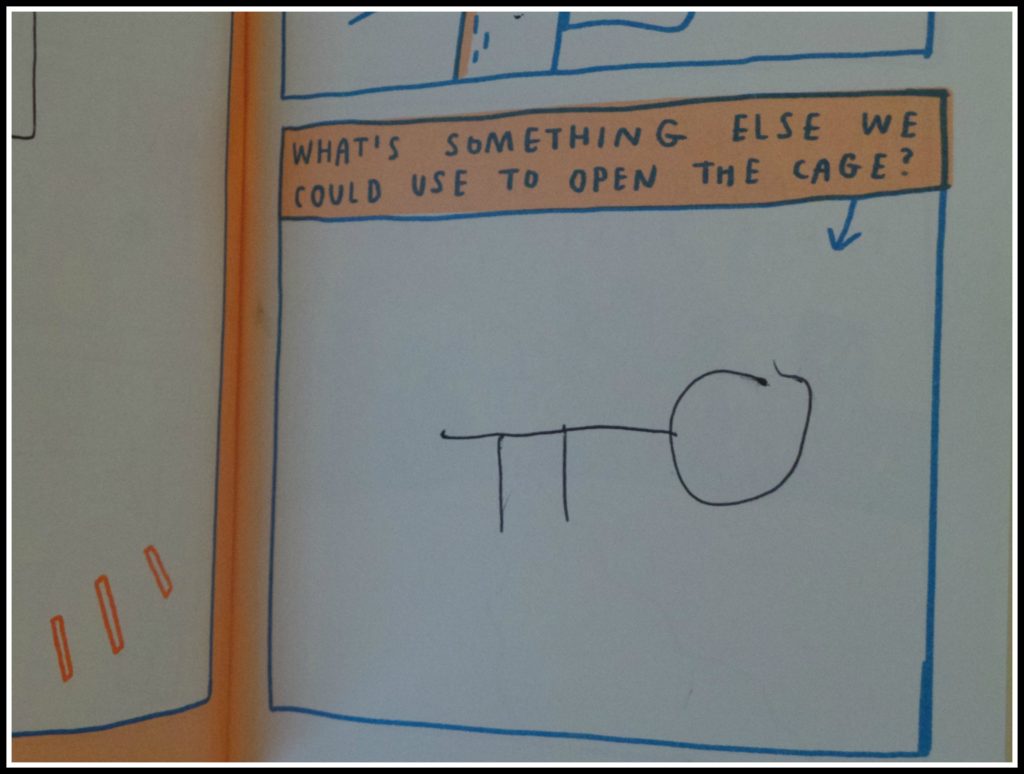 Along the way readers have to draw some cat snacks, something to trap cats, trip them up and other crazy things that elementary students are doodling. As reading text, The Rise of The Rusty Robo-Cat is appropriate for ages 7 and up to read alone. On the back of the book though it's recommended for ages 8 and up and that's an age I would agree with. While our oldest son could easily read it, he didn't make as much of the doodle space as he could've. It's not that I'm criticizing our son's artistic ability, but he likes reading more than he likes doodling. Ages 8 and up will be more footloose with the pencils, have slightly more life experiences to draw those big animals, space vampires or other things with more zeal.
While the story is fun, big and goofy, it works best when accompanied by the artistic stylings of your third through fifth grader.