There were two animated films in 2016 that we absolutely loved and one of them was The Secret Life of Pets. Its initial trailer plays the plot very close to the chest, which is a great thing. The less you know about this film the better, other than the fact that it is very, very funny. It's the movie that our 6 year old was itching to see and will finally get his wish this holiday season.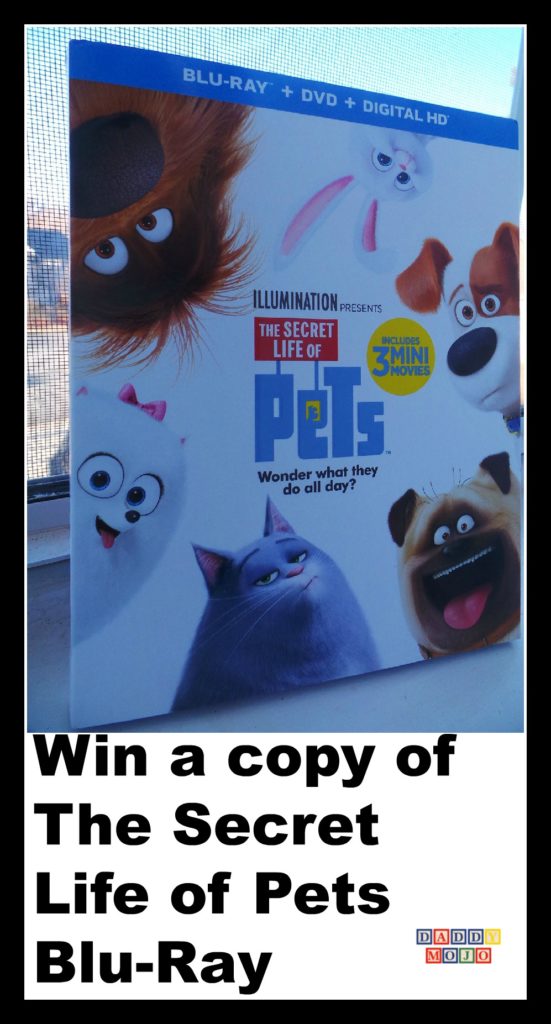 The Secret Life of Pets is good for kids 6 and up and has a soft PG rating. There are a couple scenes that are in the dark with comic bad guys that might scare some of the 5 year olds.
Win a copy of The Secret Life of Pets by entering here.
A copy of The Secret Life of Pets on Blu-Ray
{ 0 comments }