Podcast: Play in new window | Download
Have you or your family ever been to Supercross? It's madness, controlled chaos and looks like scenes that were too dangerous to put in Mad Mad: Fury Road. AMA Supercross can also be a little confusing for those first timers. Admittedly, I had no idea what structure the race had or how the racers knew exactly what to do. Even for those that know nothing about the sport, this fact is clear: Supercross is an event that the whole family will enjoy.
To get me up to speed on exactly how a Supercross race works I spoke with nine year veteran of the circuit, Weston Peick.  Peick races for Joe Gibbs Racing, has 8 career top-five finishes (450XS) and many other career highlights. Our interview with Weston Peick provides a general overview of Supercross, his non-traditional path to the sport and what it takes to succeed.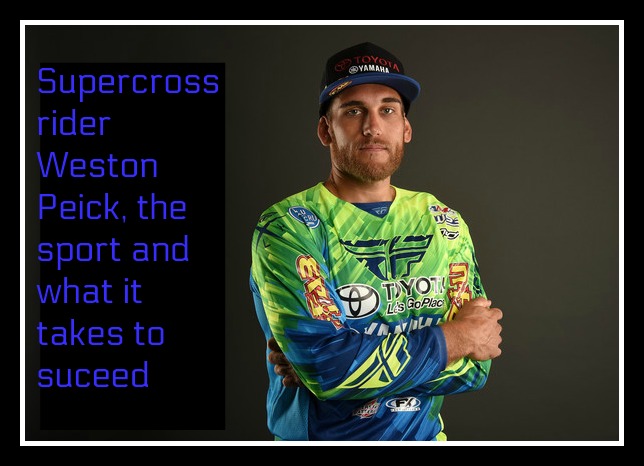 { 0 comments }