This is a spoiler free review of Star Wars, The Last Jedi. First off, Star Wars, The Last Jedi is a very good film that doesn't need to be graded on a curve. This is the superhero or James Bond movie caveat that fans add to the end of its description. "It's a good James Bond film", is often a way of saying that fans of 007 will enjoy it, but, as a film it doesn't set that high of a bar. Even without a curve, Star Wars, The Last Jedi is good, but fans of the franchise; if they look deep within themselves, will acknowledge that there are flaws that place it squarely in the upper third of the pack.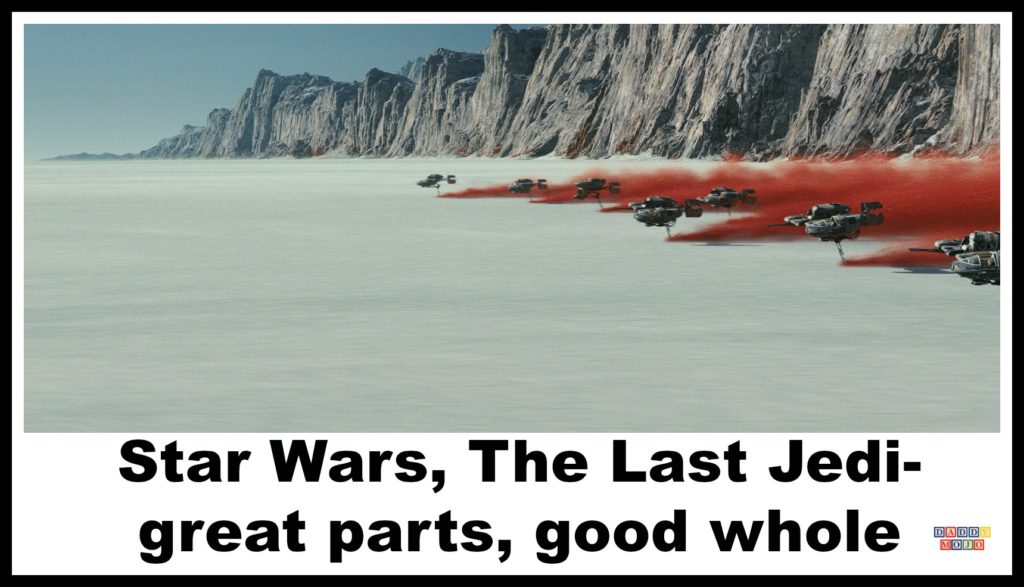 Star Wars: The Last Jedi
The planet Crait
Photo: Film Frames Industrial Light & Magic/Lucasfilm
©2017 Lucasfilm Ltd. All Rights Reserved.
Star Wars The Last Jedi, the Force is with them….kind of and for the most part.
{ 0 comments }