Podcast: Play in new window | Download
It's the weekend, let's head out to the local comic book store and dig into the new all age comic books. Where is your closest comic book store? Just type in your zip code and you'll be directed to one that is most likely within 10 miles of your home. This week has some jamming new all age comic books from the finicky art kid, tween movie adaptation purist, Whovians to superhero in tights folks and more. Here are 5 cool all age comic books that are good for ages 5 and up.
Simspsons Comics
Simpsons Comics is so consistently great that it might fly under your radar. Some of the humor might not resonate with kids younger than 9 on all of the stories, but they'll love the colors, as well as the pacing of the comic book. Each issue usually comes with two to three stories that are silly and laugh out loud funny. In Simpsons Comics #240 Homer falls head first into the adult coloring book fad. It's a touch Alice in Woderland and very, very funny for ages 10 and up.
Pink Panther Pink Anniversary
Pink Panther Pink Anniversary is one for the fans, but those fans-for the television show and comic book are 5 and up. This is one for the fans as it celebrates Pink through since his premier in 1971. If this issue is like the other then it will feature new stories, mixed in with classic ones. While the art difference might disappoint some parents kids will laugh as you read it to them or let them have some read alone time.
Batman/TMNT Adventures
If you didn't pick up one of the best new all age comic books when it came out in individual issues this is your chance. Batman/TMNT Adventures collects all five issues from this fabulous mini-series that has Bats teaming up with some heroes in a half shell. What this mini-series does so well it that it pairs action and plot-in an all age comic book friendly format that neither young readers nor established comic book fans will pay any mind to it. This is fabulous story telling with action and more that ages 5 and up will love.
War For The Planet of the Apes novel
So, your tween wants to see War For The Planet of the Apes? It's rated PG-13 and it's on the harder edge of that rating, use your own judgment parents. When I was a tween and low teen kid my parents wouldn't let me see R rated films, so I read the books. Name a book and they've got a movie novelization available. Name a bad movie from the early 80's that kids wanted to see that was rated R and I read the book. Odds are, in those cases the books were better.  This week has the movie novelization for War For The Planet of the Apes out. It's got all of the end of the world mechanics in place, minus the state of the art motion capture work.
Ducktales
Ducktales is coming to Disney XD! Ducktales-don't you miss that theme song? Disney Ducktales is being brought back to comic books by IDW and this week has the series starting with #0. This is an all new story that is easier to read and has more punch than the existing IDW Disney duck series. Get your Ducktales on, the water is fine and hum along to the song in your mind.
The music in the podcast is from Parvus Decree.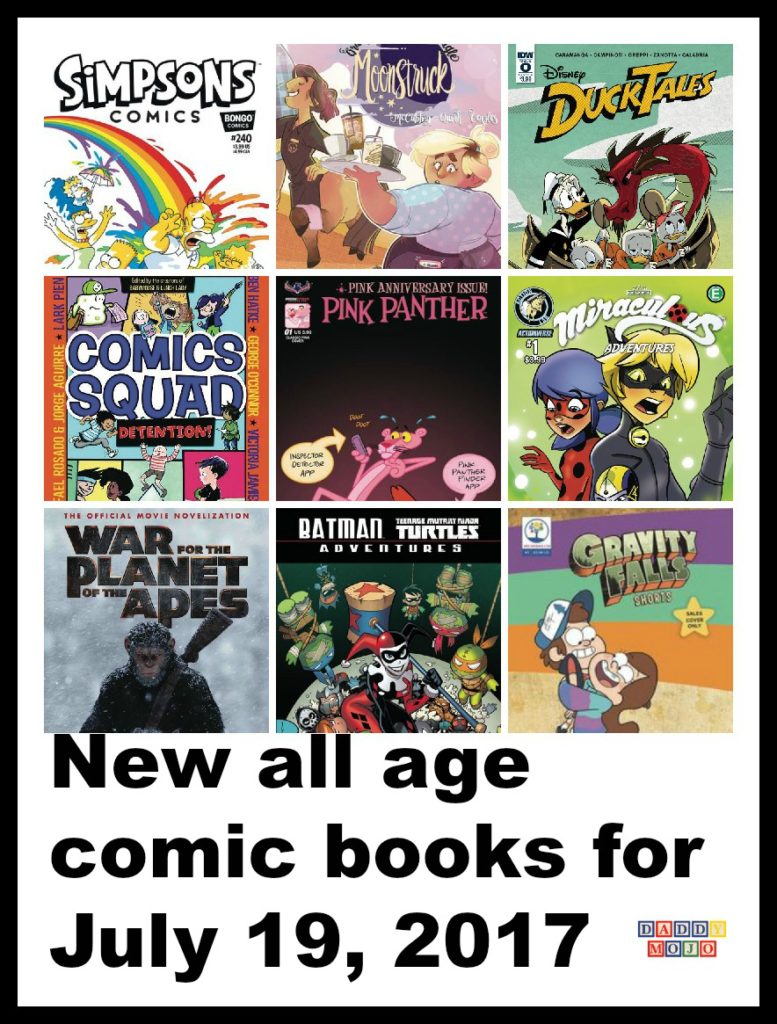 Humor
Superhero
Action/Science-fiction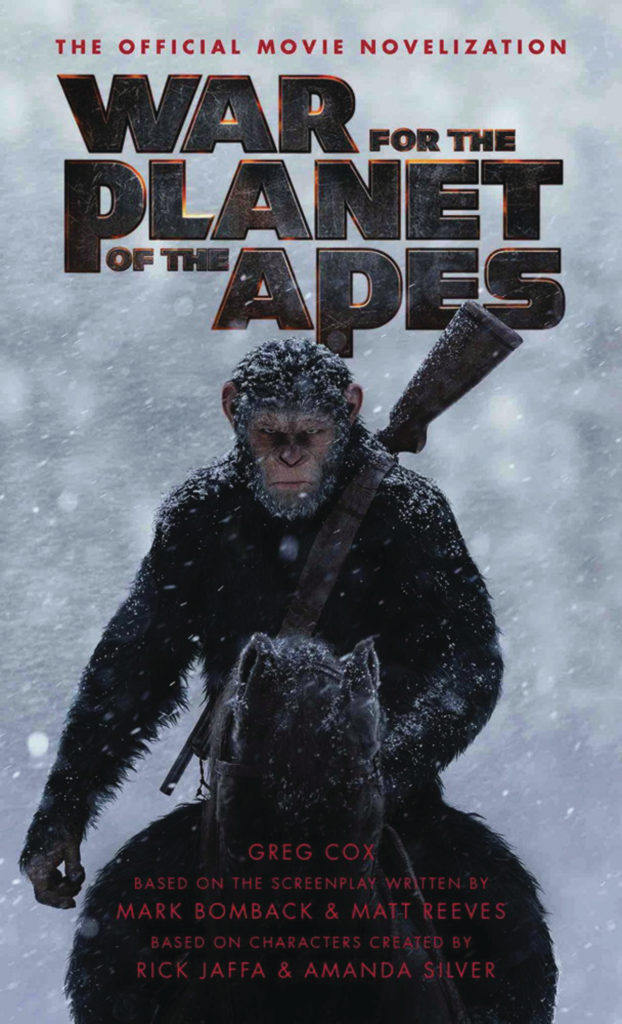 { 0 comments }