Podcast: Play in new window | Download
Subscribe: iTunes | Android | RSS
I am a Motofest novice. That's partially due to the fact that it's never happened before. However, I'm also new to Monster Energy Supercross and AMSOIL Arenacross. For the first time ever those two are competing in the city, at the same venue and over the same weekend. It's the inaugural Motofest and it's happening February 24-27 at Georgia Dome in Atlanta.
Watching Motofest is what you imagine being an extra during the filming of Fury Road is like. The balletic precision of dirt bikes flying 30 feet in the air, engaging in incredibly tight turns and doing it all at rocket speeds. It's an unexpectedly beautiful thing to watch.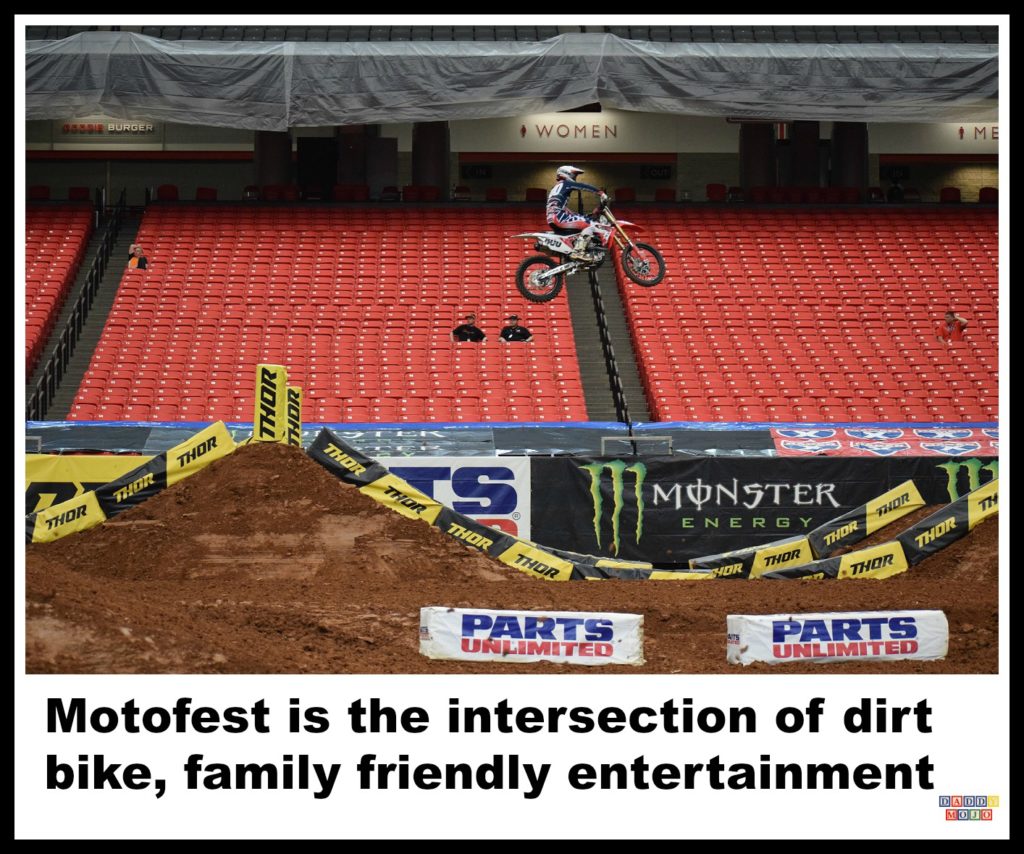 Motofest is family friendly fun, bring ear protection and in some cases it's a family business. Listen to our conversation with Arenacross racer Justin Cooper and his father Glen.
{ 0 comments }